Architecture
•
Urban design
Residential
•
Commercial
Project Pravda
Reimagining the Pravda building through a mix of uses
Moscow / Russia
Overview
As part of a wider masterplan, our design seeks to bring life back to the Pravda building in Moscow through adaptive reuse and the addition of creative industry and leisure spaces.
The residential buildings are knitted together by a multilevel landscape to create a lively urban space that is bolstered and activated at ground floor through a blend of uses, including cafés, restaurants and shops.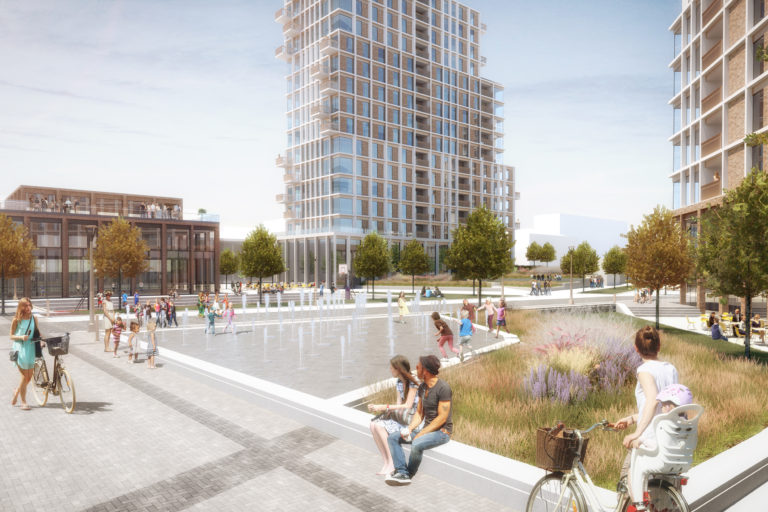 The intelligent landscape design clearly distinguishes between the public and private realm and connects the development, which has been designed to maximise sunlight penetration into the site, via a scenic pedestrian route to the wider masterplan. Leisure uses are peppered throughout the site, with sports pitches and play space punctuating the landscape to provide residents and the community with a range of spaces that cater to their different age groups.