Architecture
•
Urban design
Residential
North Circular Road
Improving the lives along the North Circular Road
Brent / London
Overview
Assael was commissioned by the London Borough of Brent to undertake an assessment and feasibility study of the area surrounding the North Circular Road (NCR).
The NCR runs east to west across the width of Brent, dividing it in two, and is bordered by some of the most deprived communities in the Borough. Various options were conceptualised and developed to explore the regeneration potential of surrounding sites, in particular the St Raphael's and Brentfield estates.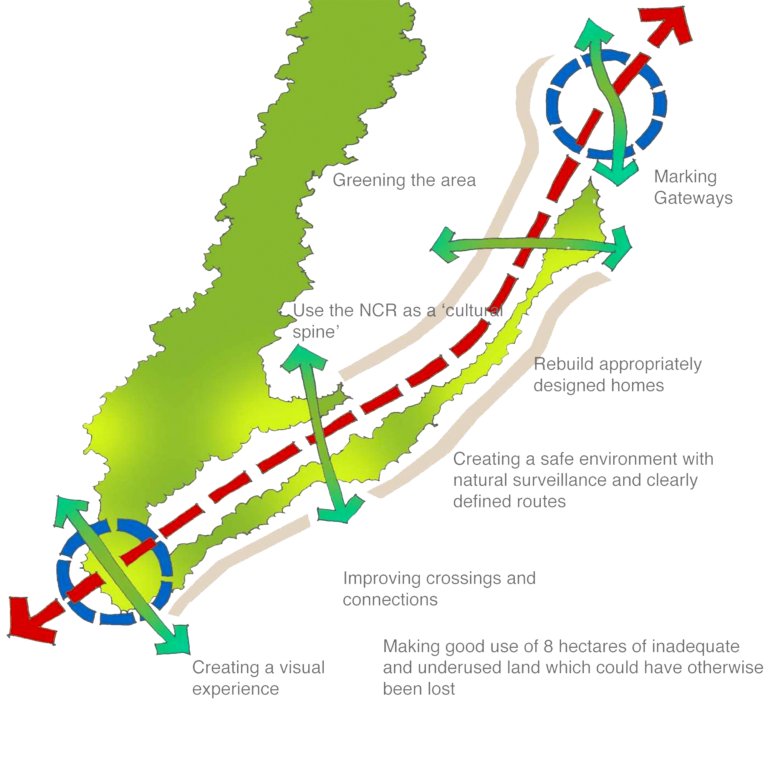 The masterplans sought to improve accessibility across the wider area, reconnecting the estates by rebuilding links and working along existing desire lines. However, improving the quality of life for residents was the core design generator; the design reduces the number of homes exposed to unacceptable levels of noise and air pollution, improves safety through natural surveillance, and introduces green linear parks for improved outlook whilst also providing a barrier between the homes and the NCR.