Architecture
Residential
•
Heritage
Lumiere Apartments, Clapham
Rethinking a heritage asset – a painstaking process
Wandsworth / London
Overview
This project is testament to an approach of celebrating and re-presenting architectural heritage in an exciting and ambitious way.
At Lumiere Apartments, we revived a vulnerable cultural asset, a Grade II* listed Granada Cinema, through enabling the careful preservation and restoration of its cinema-theatre auditorium and by the successful integration of 59 new apartments.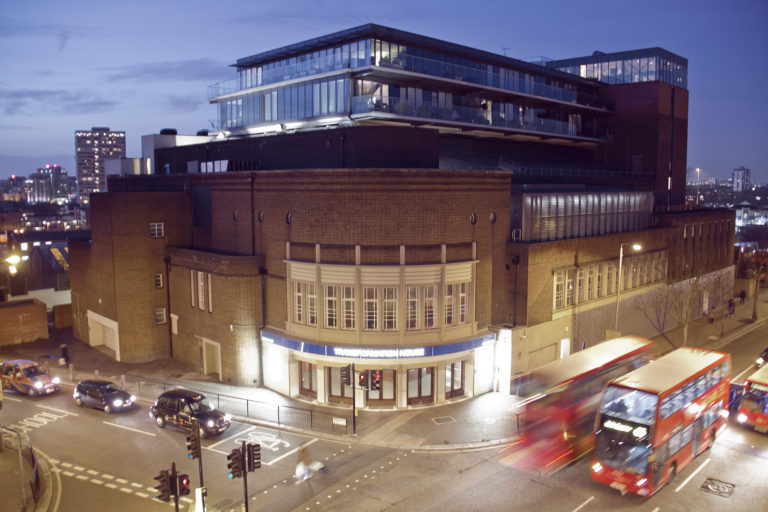 History 
Built in 1937, Clapham's Granada Cinema possessed a grandeur befitting the heyday of the silver screen. Behind an impressive art deco façade is an opulent neo-classical auditorium imagined by Russian designer Theodore Komisarjevsky. The 2,475-capacity venue once hosted films and entertainment acts, and in the 1980s was in use as a bingo hall, but by 1997 it had closed and was prey to vandalism and decay. The building was granted Grade II* Listed status in 1999 and was placed on English Heritage's Buildings at Risk Register in 2001.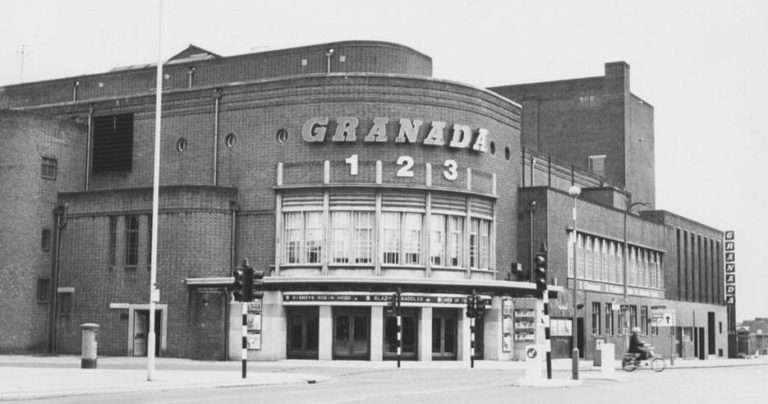 The challenges
There were two objectives, which came with a set of challenges: to establish an environmentally and economically sustainable future on a spatially constrained site; and to protect and enhance the integrity of the existing listed asset. Assael was the fourth successive practice tasked with preparing proposals, and an ambitious and bold intervention was the result.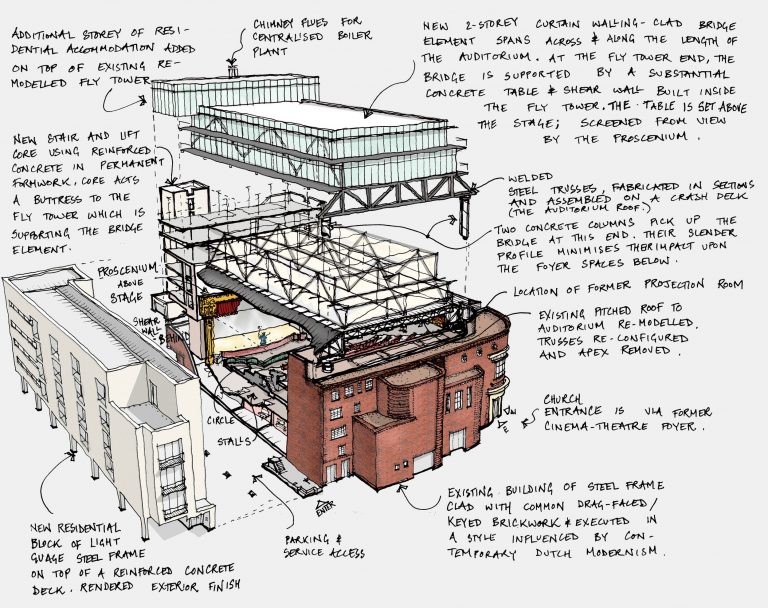 "I am delighted to see this important Grade II* Listed building brought back to life in such an innovative way. The entire team have achieved a remarkable result." Ravi Govindia

/ Leader of Wandsworth Council
The design
The existing built volume was supplemented with a new residential use; ancillary spaces were re-modelled and new vertical and lateral extensions were skilfully wrapped over-and-around the base fabric.
Part of the project's complexity was derived from an integrated construction and acoustic strategy, required to protect residents from noise generated within the auditorium, as well as from traffic noise from the adjacent roads and railways of Clapham Junction. The building plan was determined in-part by the requirement for buffer spaces, together with isolated building elements and structures, all enabling the two uses to occupy a single building.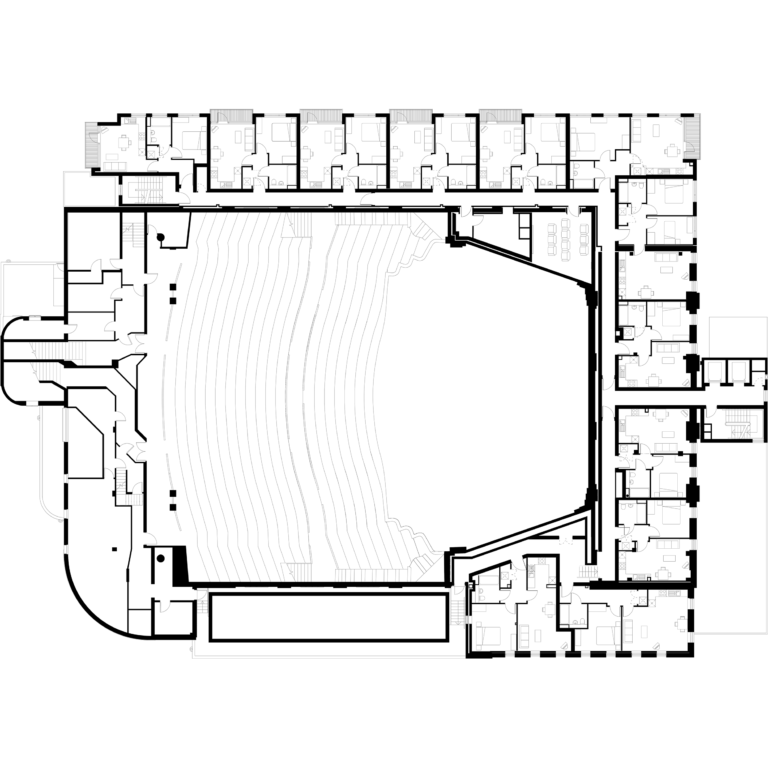 Cinematic living
Former staff offices and dressing rooms, together with a re-configured and vertically-extended fly tower, accommodate 23 apartments, whilst a further 24 homes are located in a four-storey block to the north of the auditorium that activates a previously lifeless flank elevation.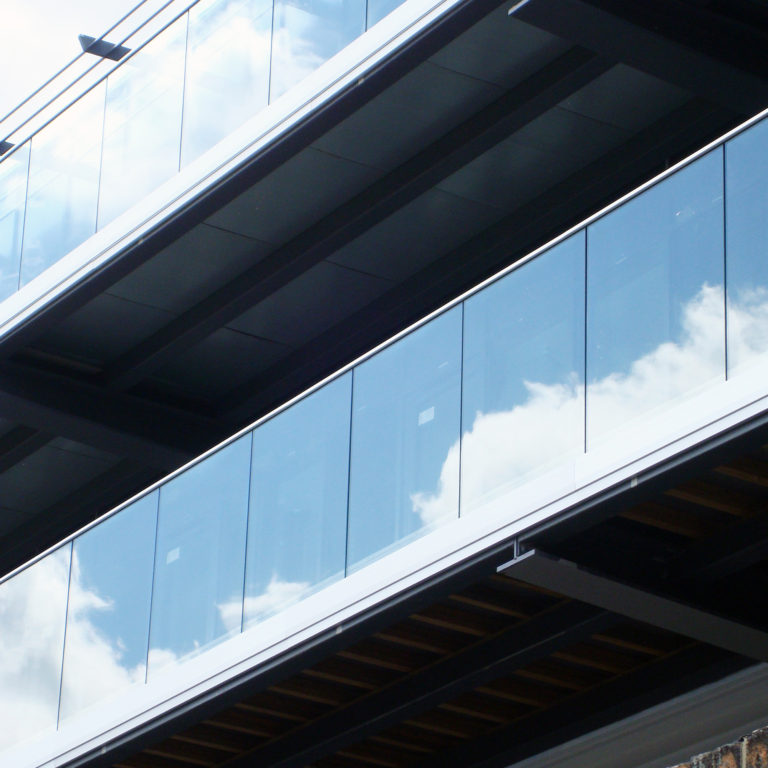 Perhaps most impressively, 12 duplex apartments are set within a two-storey glazed pavilion that over-sails the existing roof. Framed by three massive two-storey trusses – each 24 metres long – this element spans above the entire length of the auditorium with a lightness that contrasts with and complements the robust character of the original building. The structural complexity of the pavilion is revealed in brackets below linear balconies and in exposed steelwork that punches dramatically through the apartments' interiors, evidence of the process that gave this building a new lease of life.