Interior design
Residential
•
Build to Rent
Lendlease Interiors
Timeless design and longevity
Nationwide
Overview
Assael Interiors was appointed by Lendlease to develop a blueprint interiors model that will be used across their UK Build to Rent portfolio.
With a collection of sites in the pipeline, the interiors have been designed to appeal to a variety of demographics and their respective demands. This led to us creating a timeless palette of materials, which has been applied across all apartments and carefully chosen with respect to maintenance, long-term cost and durability in order to improve operational efficiencies.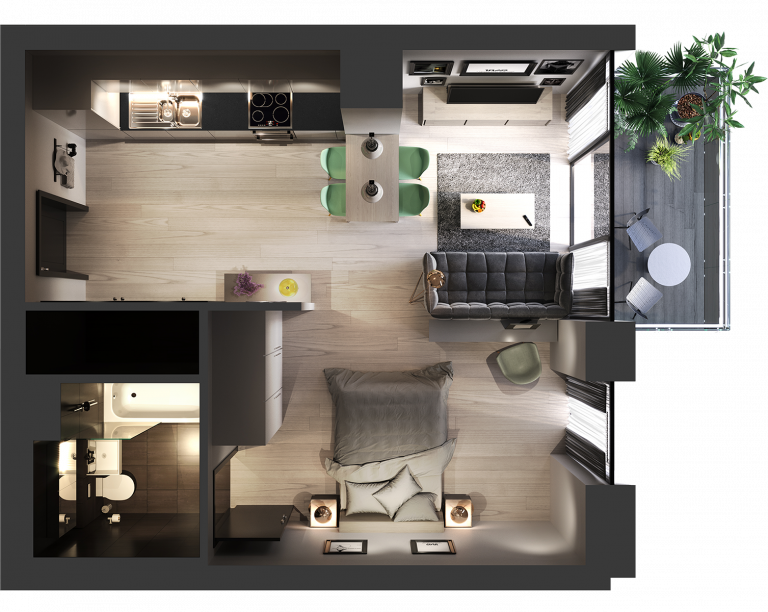 The design has sought to rationalise the apartment layouts to maximise space and storage, while creating a seamless whole through the built-in joinery of the kitchens and bathrooms. To appeal to the diverse range of residents that Lendlease cater for, we have combined fresh, neutral colours with monochrome contrasting features.