Interior design
Residential
•
Build to Rent
Clippers Quay
Hotel-style living in the heart of MediaCityUK
Salford / UK
Overview
Clippers Quay is a Build to Rent development in the upcoming area of Salford comprising 614 apartments set across five buildings.
Working closely with Grainger as the long-term investor and operator of the development, Assael Interiors developed the design for the suite of residents' shared amenity spaces, including the entrance lobbies, lounges, gym, games room, and dedicated zones for co-working. The team created a custom furniture pack to reflect three distinct concepts, providing a variety of interiors for the new residents.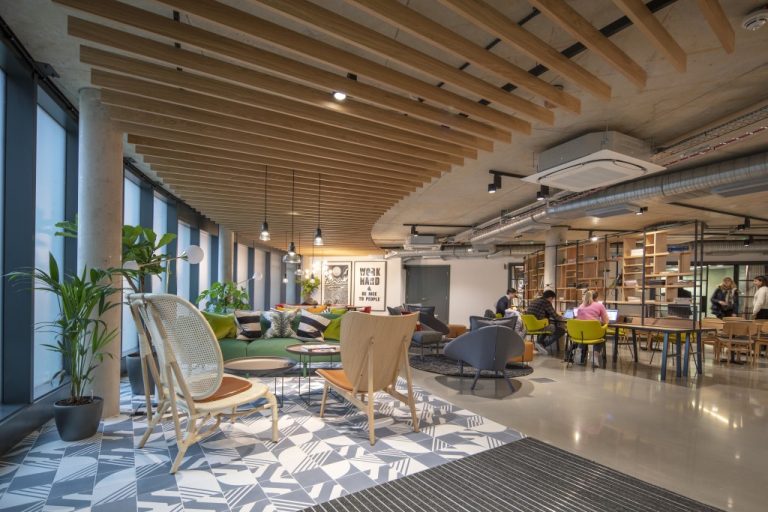 Adding to Salford's growing importance as a cultural and artistic hub, the design celebrates its vibrancy by drawing on a vivid and lustrous colour palette, whilst nodding to its industrial past through the incorporation of concrete floors that give the spaces a historically rooted character without detracting from their contemporary feel. Floor-to-ceiling windows are used throughout to maximise natural light, as well as carefully selected landscaping, creating a holistic design that extends from the exteriors through to the interiors.