Architecture
•
Interior design
•
Landscape design
Residential
•
Co-living
•
Hospitality
Chatfield Road, Battersea
Co-living community in Battersea
Wandsworth / London
Overview
Assael achieved planning permission for this mixed-use development in 2020, delivering a flexible co-living (239 rooms) and hotel offer (31 rooms), and employment and community spaces intended to bring people together.
Assael Architecture, working alongside Assael Interiors and Exteriors on the interior design and landscape respectively, have designed a holistic scheme that reflects The Collective's brand and core values of community engagement, shared space and vibrancy.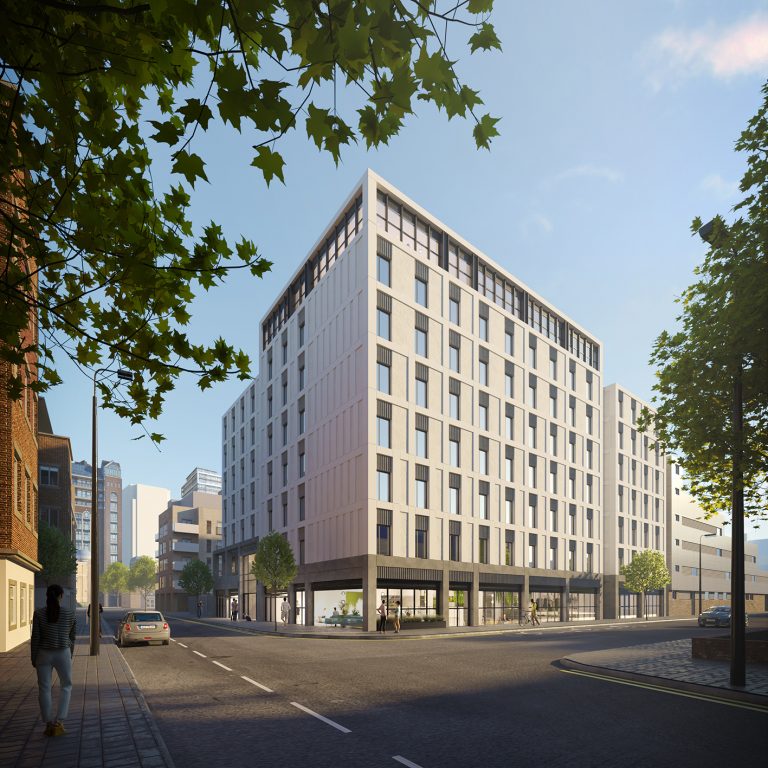 The architecture is a clean and simple monochromatic palette, which utilises depth and texture of a precast concrete design to give variety and detail to the façade, whilst reflecting the rhythm of the interior layout behind.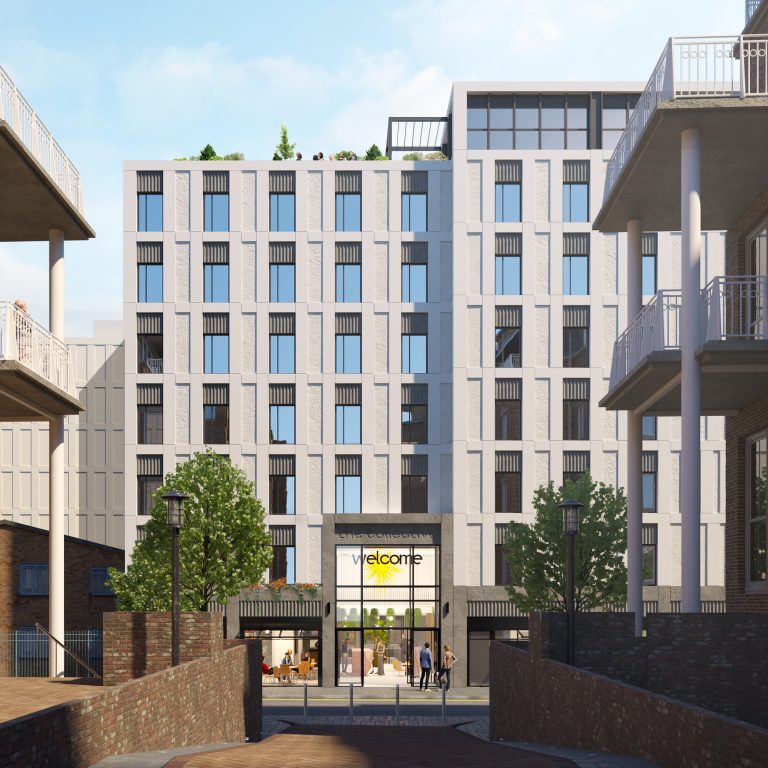 The landscape design includes a ground level courtyard, first floor dining podium and three different roof terraces that offer different programmes and benefit from views over the River Thames.
The publicly-accessible ground floor is designed as an open mixing forum with multiple sliding divisions to provide areas for co-working, community use and events.
Residents' amenity spaces are provided at basement level, first floor and eighth floor and include a gym and wellness suite, screening room and Masterchef-style kitchen.