Architecture
Residential
Charter Square
Reviving the high street in a Thames-side town
Surrey / UK
Overview
Charter Square revives a neglected stretch of high street in Staines-Upon-Thames as part of a wider mixed-use masterplan.
This first phase contributes 260 of the homes which are accommodated in a cluster building, complete with a communal garden at fourth floor, roof terraces, gym and concierge.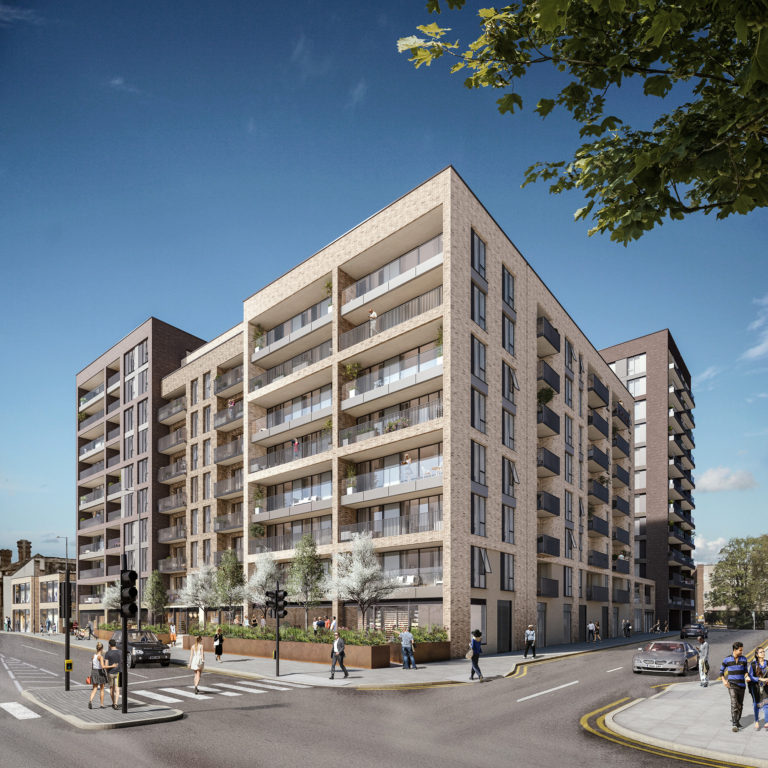 The high-density scheme includes a generous contribution to the public realm with a new landscaped publicly-accessible plaza, elegant and distinctive brickwork and a feature wall. At ground level, over 2,000 sq ft of commercial and retail space activates the enhanced public realm to create a vibrant focal point along the high street.
The intelligent design sees five levels of car parking hidden within the structure, ensuring pedestrian-friendly spaces remain a priority, and an on-site energy centre that will service the entire masterplan to complete this sustainable development.