Architecture
Residential
•
Heritage
Century Buildings
Sometimes the greatest ideas begin with just a pencil and a sheet of paper
Manchester / UK
Overview
Restoring activity and vitality to St Mary's Parsonage, Century Buildings combines assertive modern interiors with the existing fabric of the Grade II listed National Building to create a characterful development in Central Manchester.
The listed building and its 1960's extension were converted and combined into one residential development, with two new restaurants at the lower floors that spill out onto the cantilevered riverside walkway.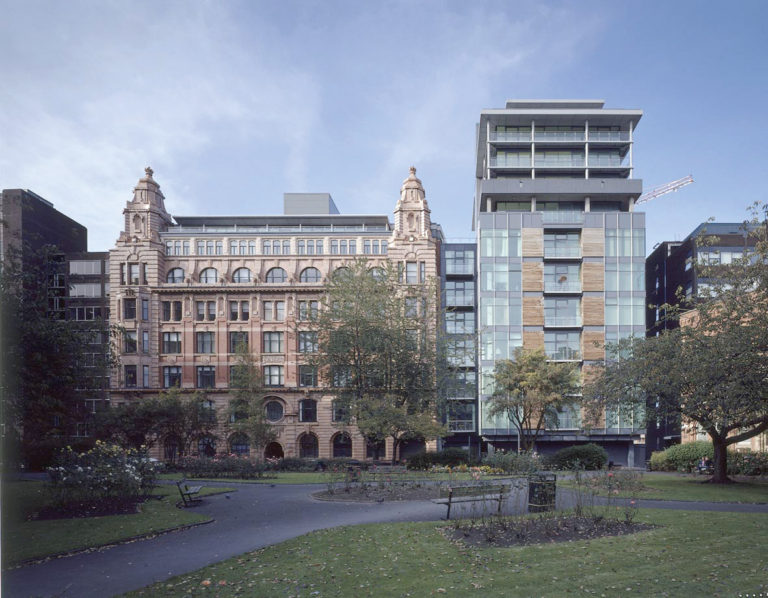 History by the River Irwell
Fronting onto Parsonage Gardens and overlooking the River Irwell to the rear, the Grade II listed building, formerly The National Building, was built in the early 1900's in a baroque style of red brick and ornate pink terracotta. A glass-fronted extension was later added in 1968.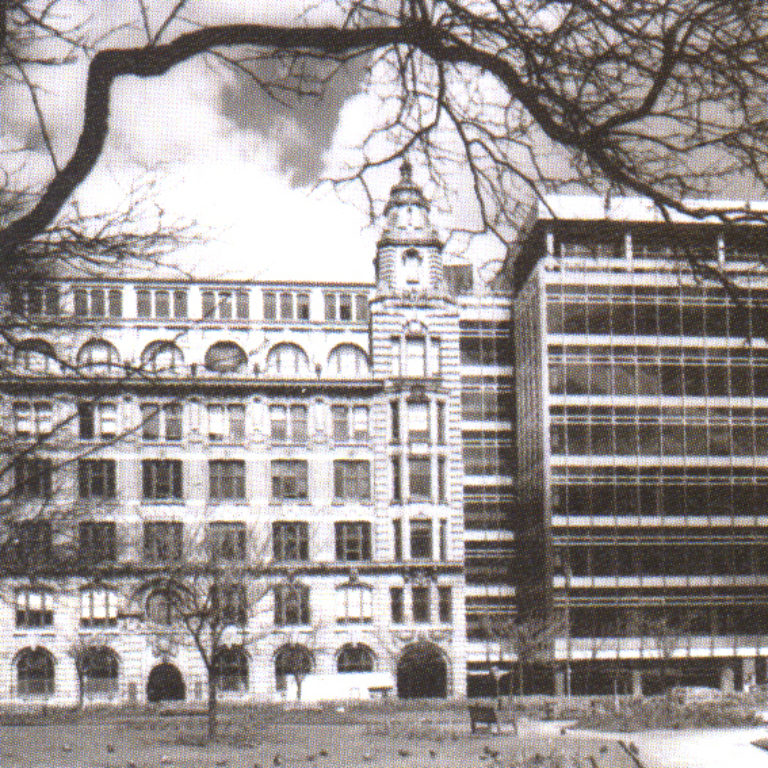 Uniting the existing buildings
The vision was to convert both elements into a single building, adding new residential accommodation at roof level, and restaurants at the lower floors.
The central question was how to retain the characteristics of the two existing buildings whilst creating a unified whole. The existing plan form of the listed building seemed unpromising for residential conversion; an ornate central staircase leading onto floor plates arranged around two full-height lightwells.
"I had a eureka moment after visiting the site, and drew the scheme on a napkin whilst travelling back to London with our client." John Assael

/ Chairman, Assael Architecture
Contemporary intervention
While repairing and protecting the very best features of the original fabric, including the classical motifs and the original mosaic tiles adorning both the entrance hall and the staircase, the line was taken for any new elements to be unashamedly modern and assertive, ensuring there was no confusing what was old and what was new. The key, agreed through extensive consultation with Manchester City Council and English Heritage, was to use the old lightwells for circulation – this was the eureka moment. Contemporary glass and steel bridges were inserted, thereby replacing conventional corridors to liberate the plan form whilst linking the two buildings without any major modifications to the fabric of the listed building.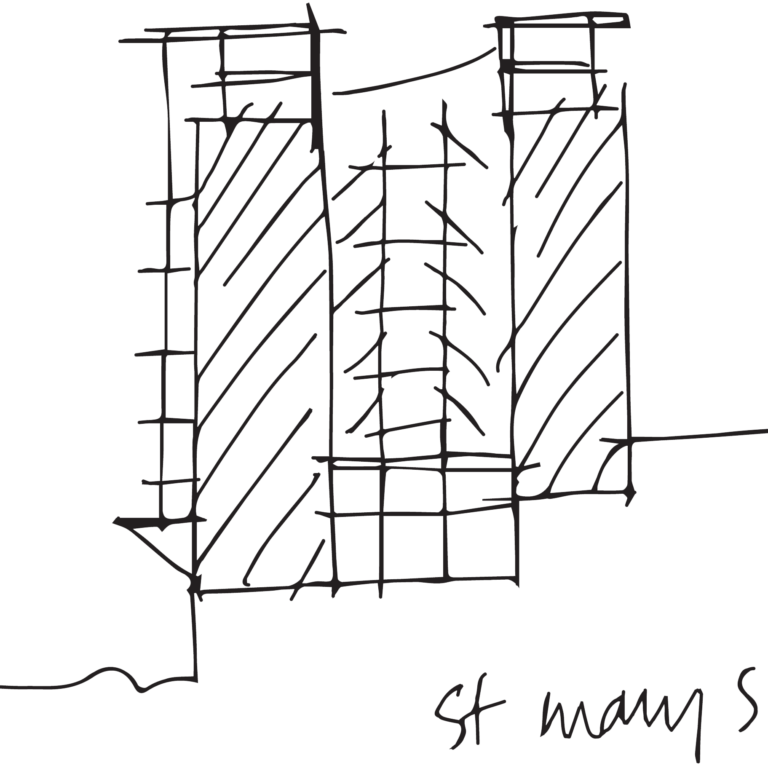 Both buildings were also extended vertically, with lightweight steel and glass structures at roof level to accommodate penthouses and duplex apartments. The roof beams in this new structure cantilever beyond the face of the building to support the glass roof of the atrium and the rear balconies, hung on steel wires, overlooking the River Irwell.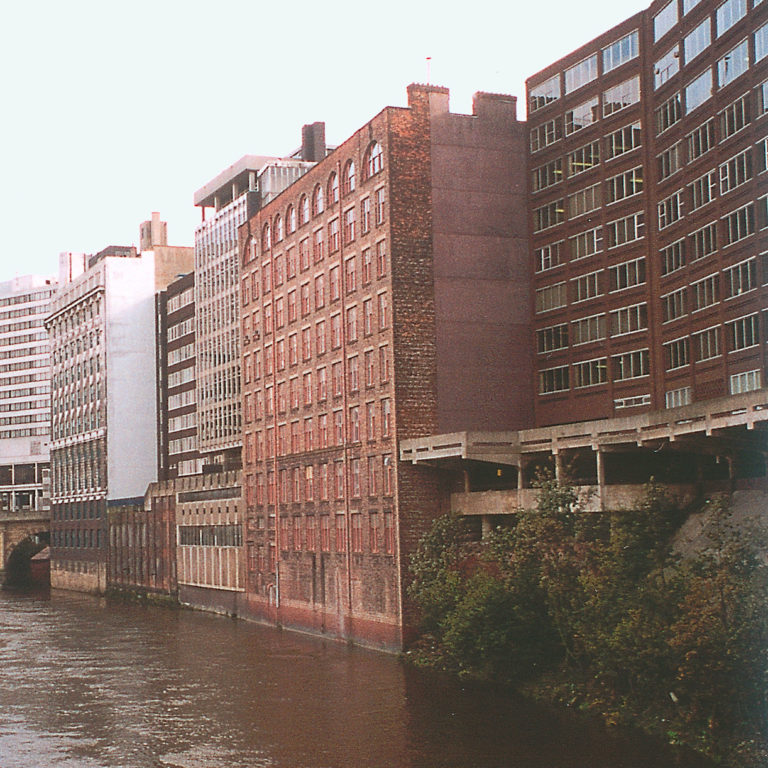 The cladding of the 1960's building was replaced with a new curtain walling system that takes its inspiration from the original building's proportions. The floor-to-ceiling glazing is combined with the addition of sustainably-sourced iroko hardwood panels that were selected for their durability and for their reddish-grey hue that links with the terracotta next door.