Architecture
Residential
•
Build to Rent
Box Makers Yard
Build to Rent in Bristol
Bristol / UK
Overview
Box Makers Yard delivers 376 new homes for rent in the Temple Quarter of Bristol.
The development's form and footprint were determined by the approach to the site from Temple Meads Station, across the Valentine Bridge. The architectural design brings a contemporary addition to the area, yet adopts a sensitive material palette and architectural details that reference the neighbouring historic brick buildings.
The two distinctive buildings are unified by a shared and engaging landscaped space at ground floor, complemented by a generous provision of residents' amenity spaces, including a gym, lounge, private dining rooms and bar, helping to facilitate a sense of community – the key to a successful Build to Rent development.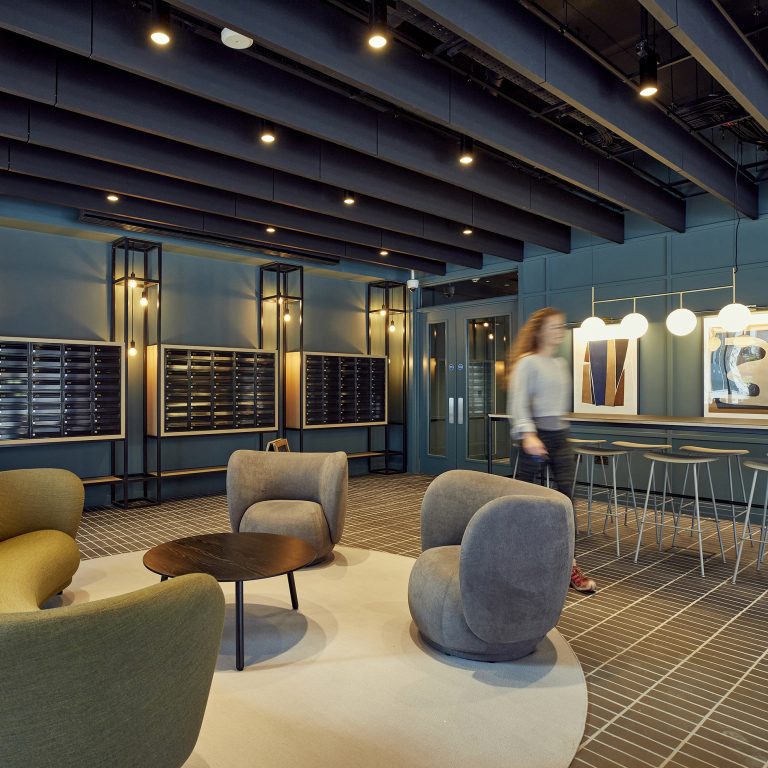 Box Makers Yard was also designed to work efficiently from an operational aspect; durable materials, sleek wayfinding and intuitive building layouts ensure the building performs over an extended period of time.