Architecture
Residential
101 on Cleveland
Inspired by the local eclectic character of Fitzrovia
Westminster / London
Overview
101 on Cleveland replaces a rundown building in the heart of Fitzrovia with a new contextually-designed development of 103 new homes for Art-Invest Real Estate, Dukelease and ECE. 
The three buildings respond to local character, built rhythm and architectural detailing and are linked by landscaped gardens at first floor and 35,000 sq ft of commercial at ground. As a triangular island site, these ground floor uses critically activate all three boundaries, improving the streetscape and safety for residents and the wider community.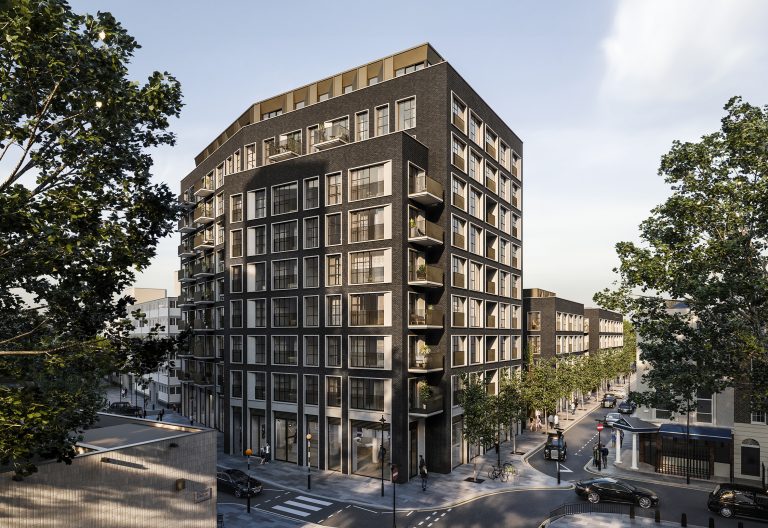 Contextual design
The site is located in the heart of Fitzrovia set in a context that comprises a diverse mix of buildings, uses, architectural styles and character areas.
The triangular island site – created by the intersection of two opposing historic urban grids that make up Marylebone and Fitzrovia – is surrounded by streets on all three sides.
The 0.44 ha site was occupied by a two-storey building comprising a number of redundant uses, including a petrol station. The building lacked any architectural merit and the existing massing and façade treatment was an anomaly within the surrounding built context, therefore offering the opportunity to design a new building more inspired by the local eclectic character.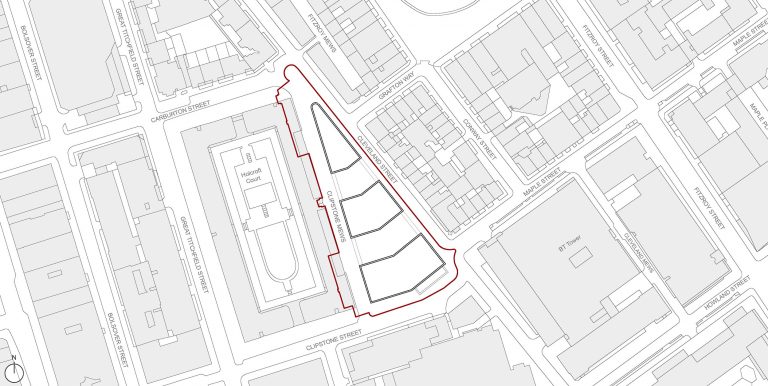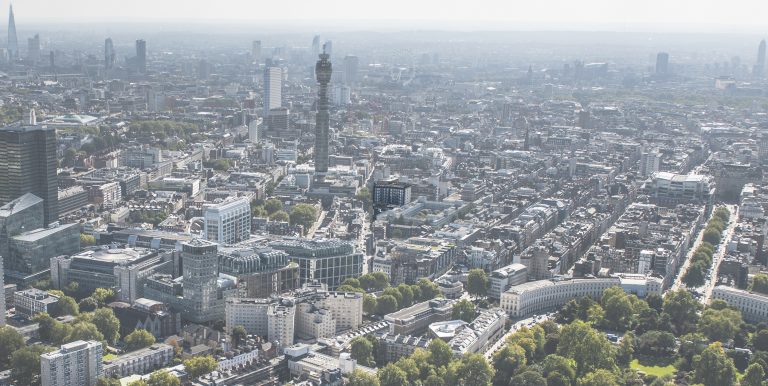 The three-building approach at 101 on Cleveland follows Cleveland Street's built rhythm, opens the site up to visual and sunlight permeability, and creates two landscaped gardens between the buildings.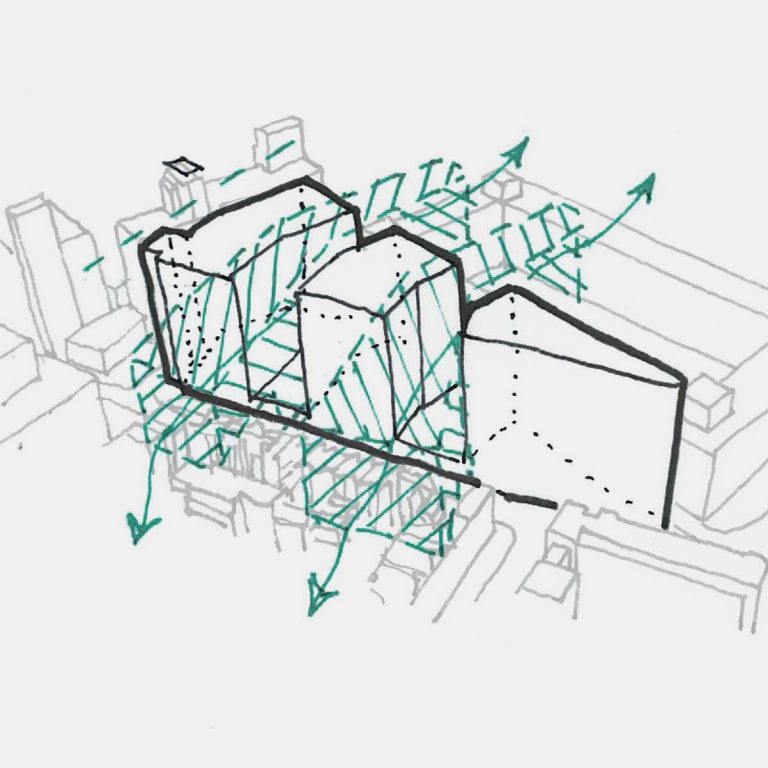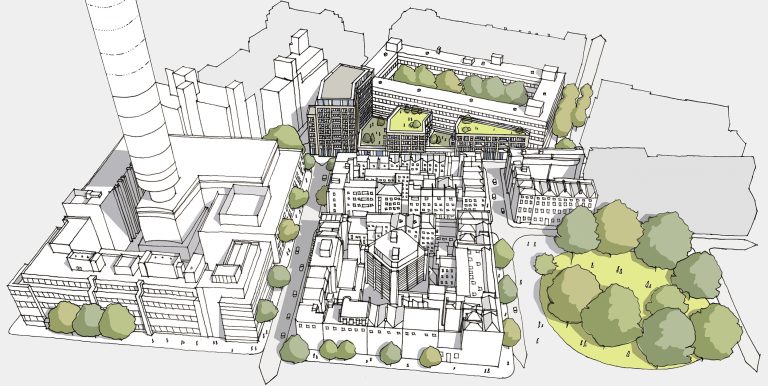 The ten-storey building reinforces the southern corner and responds to the University along Clipstone Street, whilst the four-storey buildings mirror those established over the years along Cleveland Street.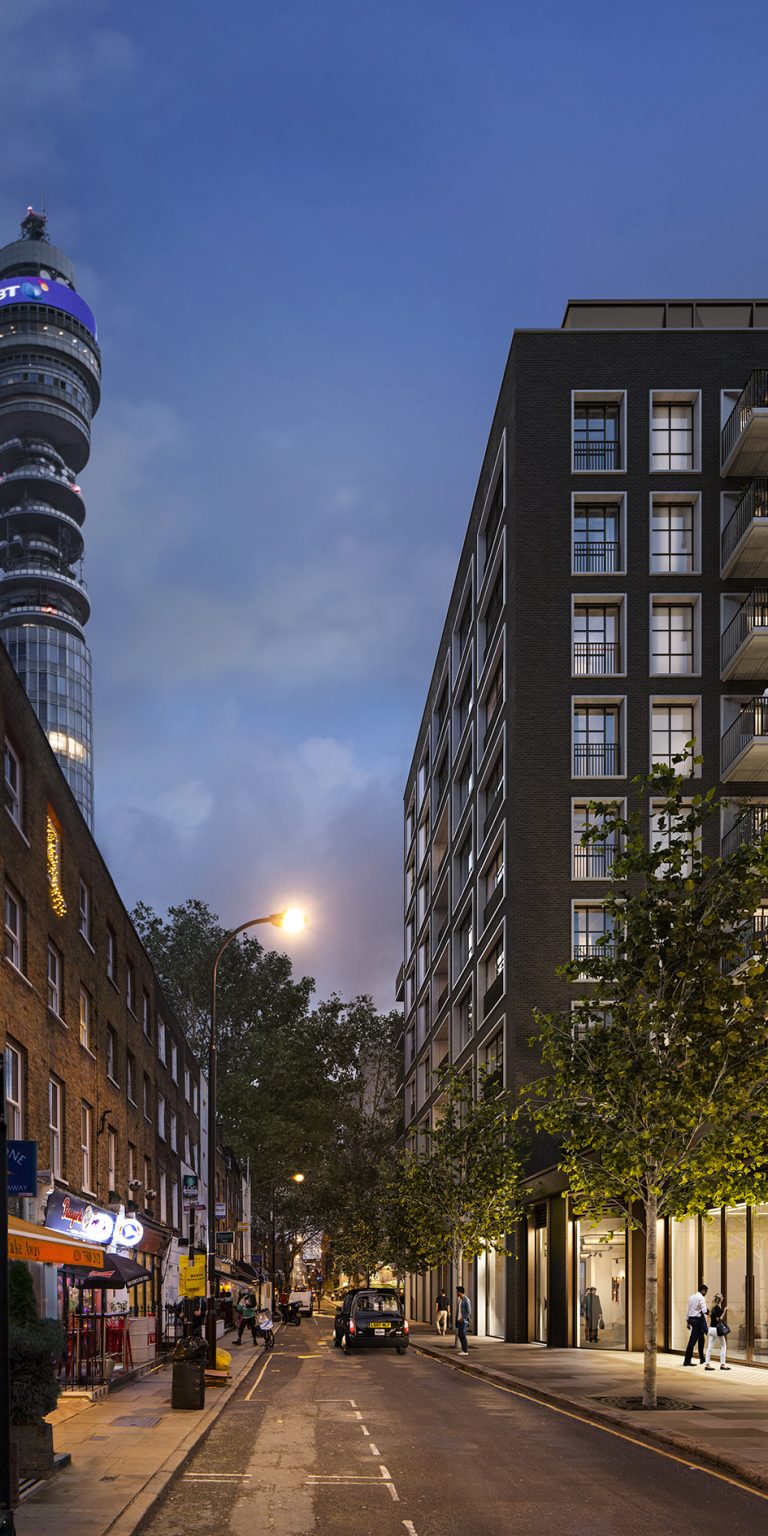 Dark brick takes cues from nearby buildings weathered over time, and accents of bronze and textured concrete add modern interpretations of local details.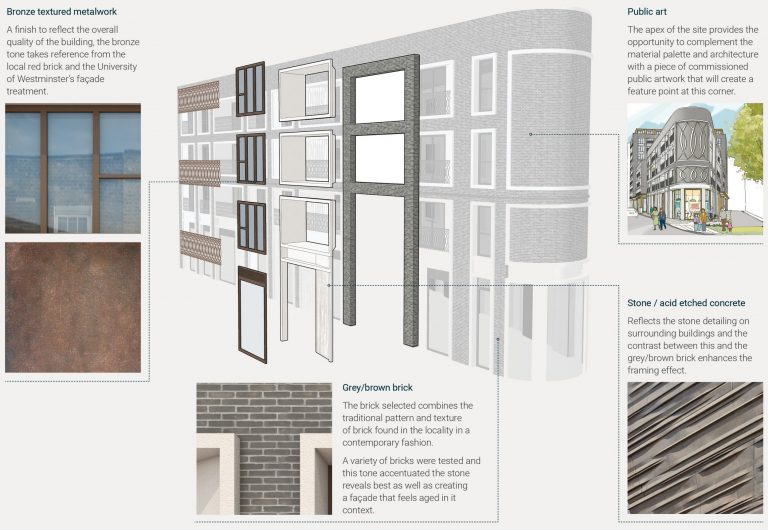 Public realm & landscape design
Addressing all three boundaries, particularly Clipstone Mews' anti-social behaviour, the development introduces surveillance at ground floor with glazing, entrances and a range of active uses, including retail, hospitality and art galleries.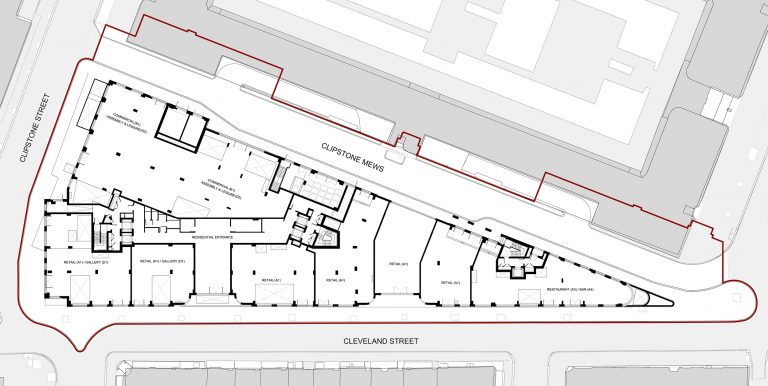 The activated and legible public realm, enhanced by public artwork and new trees along all streets, adds vibrancy to this area of Fitzrovia.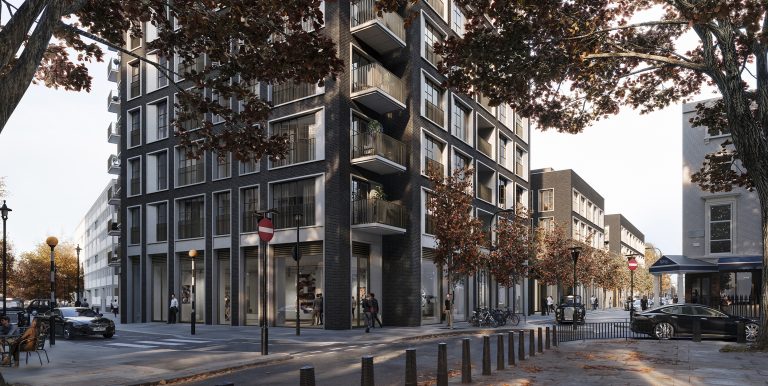 The two external landscaped podium gardens, designed and being delivered by Assael Exteriors, include areas for outdoor study, exercise, community events and socialising, lawns with informal playspace, elevated decking platforms, lush planting for screening and beautification, and discreet habitat features such as bird boxes and bug hotels.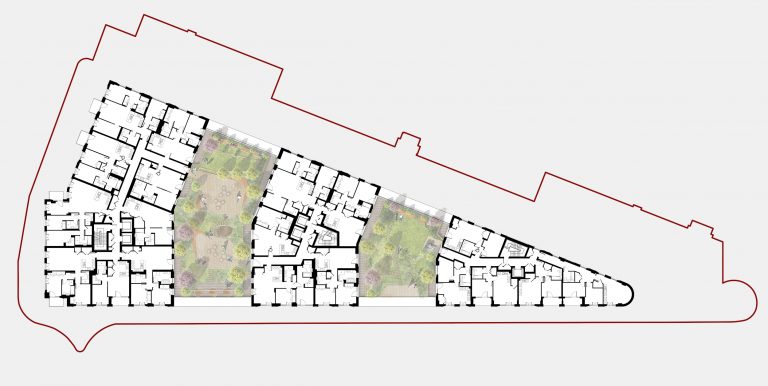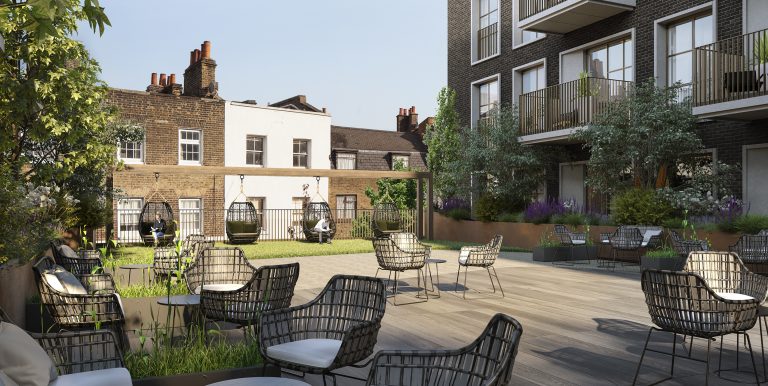 Interiors
The mix of one, two and three-bed homes are supported by a range of boutique hotel-style amenities at lower ground floor, including a private dining area and bar, a lounge, screening room, business suite for home-workers, and a gym and wellness suite.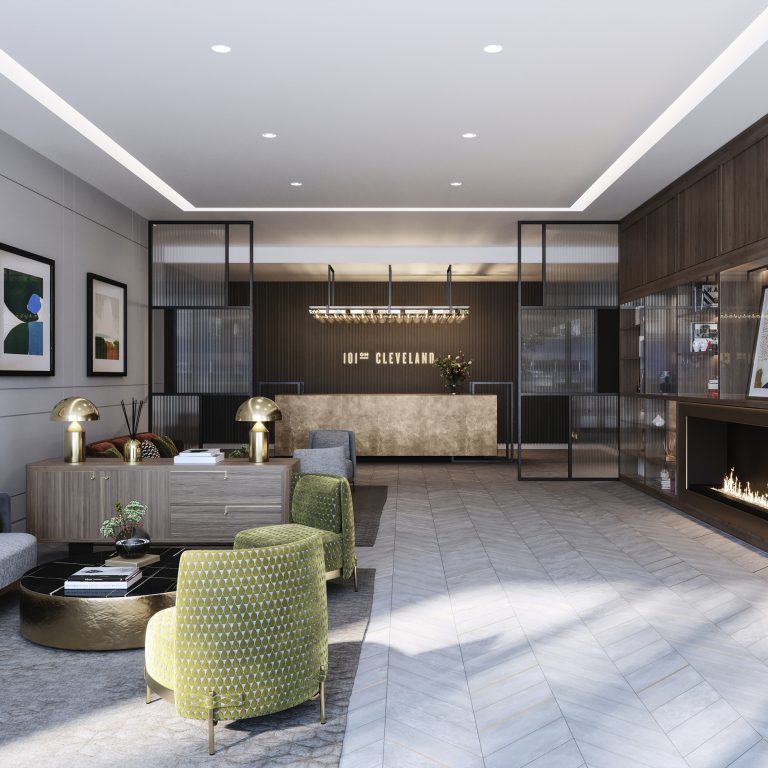 The design concept for the internal spaces, designed by Assael Interiors, is a refined, elegant look with touches of industrial, influenced by the site's history; and old car park in the centre of Westminster, with an original Banksy artwork on the side of the existing building. The industrial details come through concrete-effect tiles and Crittall glazing, refined with brass accents, rich timber and sumptuous materials in jewel tones.