RightSizer shortlisted for AJ100 Sustainability Initiative of the Year Award
We're proud to announce that our RightSizer proposal has been shortlisted for this year's AJ100 Sustainability Initiative of the Year Award.
RightSizer is a flexible and sustainable construction system and a community-focused concept that embraces intergenerational living and a new retirement and care hub, as set out in our winning submission for Meridian Water's 'Placemaking with Purpose' competition last year.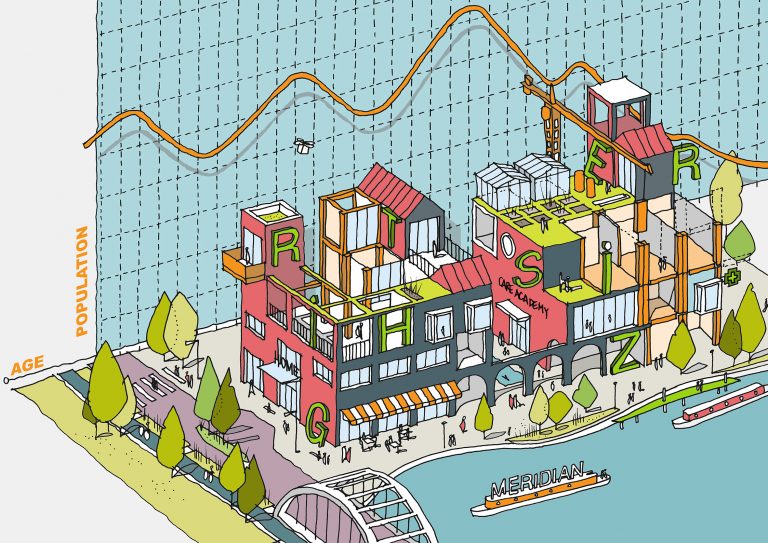 The driver for building layout flexibility is the dynamic physical and operational requirements of a senior living community underpinned by a comprehensive 'care continuum'. Moving to a RightSizer community will be a positive life-enhancing decision, with the development designed so that residents feel comfortable ageing in place, supported by a broad range of care services.
People's physical and care needs can change significantly over time, and we need a building that can adapt to this. Drawing an analogy with residents, Assael aims to extend building longevity by enabling an active life with plenty of scope for reinvention – in other words, flexibility.
The RightSizer system addresses this, comprising a long-term 'support' layer, the superstructure, which has been designed for disassembly and reassembly. The support layer allows layout reconfiguration and optionality in terms of ongoing service riser locations. An 'infill' layer comprises non-load bearing partitions, panel and components, the 'stuff' making up the residential accommodation inside the 'support' system.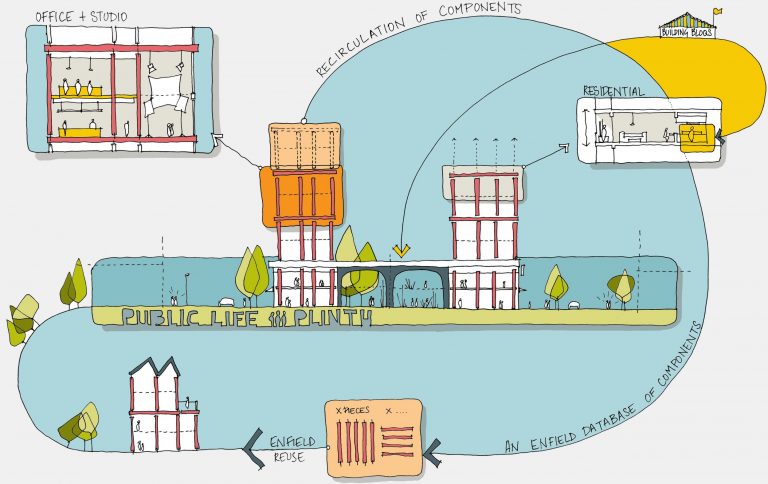 Central to our vision for the Rightsizer system is an ambition to minimise embodied carbon by making building components locally where we can, and by using materials such as timber and new technologies, including low carbon cement and cement liberated from existing concrete.
For our competition submission, we presented a comparison between a reinforced concrete building with concrete made in London, and a cross laminated timber (CLT) building with CLT transported from Finland. The proposition is that the embodied carbon of the concrete building is on par with the CLT building when the transportation carbon has been factored in.
Our Rightsizer system is inspired by John Habraken's Open Building movement from the 1960's which espouses the idea and discipline of support / infill layers. Habraken was preoccupied with remedying the generic nature of 20th century mass housing. We seek to adapt the support / infill idea to allow for disassembly, reuse, and to give our buildings flexibility to allow for widest possible range of use scenarios long into the future.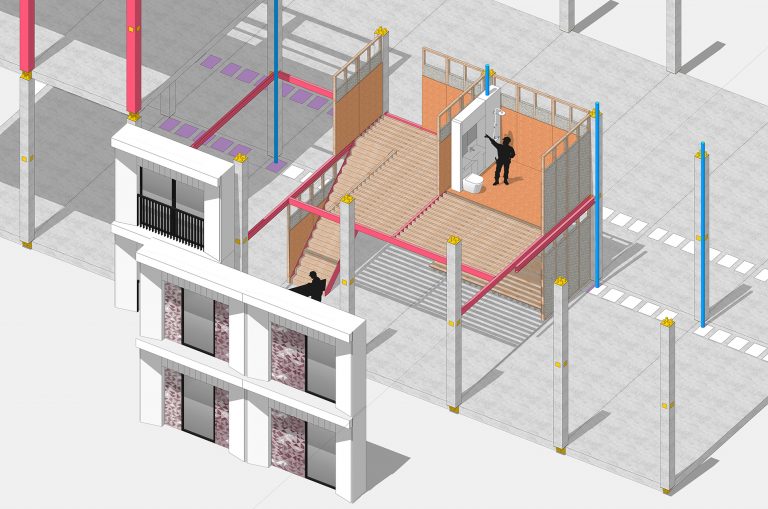 The winners for the AJ100 2021 awards will be announced during the AJ100 Festival, taking place between 20th and 22nd September. To register for a free ticket to the festival, follow the link here.
Rory O'Hagan, director, Assael Architecture, says:
"We're delighted to be recognised for RighSizer by the AJ. Sustainability is at the forefront of our agenda when designing homes and communities of the future. RightSizer's sustainable build system allows for flexibility and resilience to be factored into the design process, giving longevity to both buildings and the residents living in them."