Assael 'Run Every Day' for charity
*Updated 1 February 2021*
2020 definitely didn't go to plan for any of us, but it made us appreciate the important things in life and how fortunate many of us are. So, we wanted to start off the new year on the right foot by beating the January lockdown blues whilst also helping others by raising money for two important causes.
A team of 25 Assaelians took part in the R.E.D (Run Every Day) January challenge; we ran and walked every day since New Year's Day – heavy rain, Storm Christoph and even snow didn't stop us.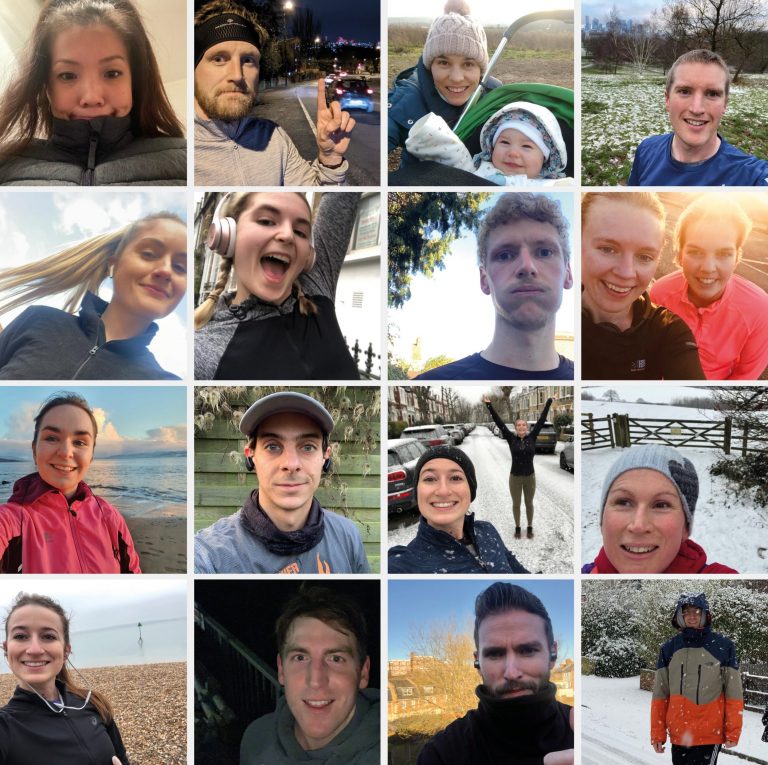 Our original target was to outrun last year's total of 2,800km. By Friday 22 January, we'd already covered 3,000km – the equivalent of a relay race from London to Istanbul, so we upped our target to reach the Azerbaijan border by the end of the month. 
Too easy – we reached Baku! AND we took the long way round!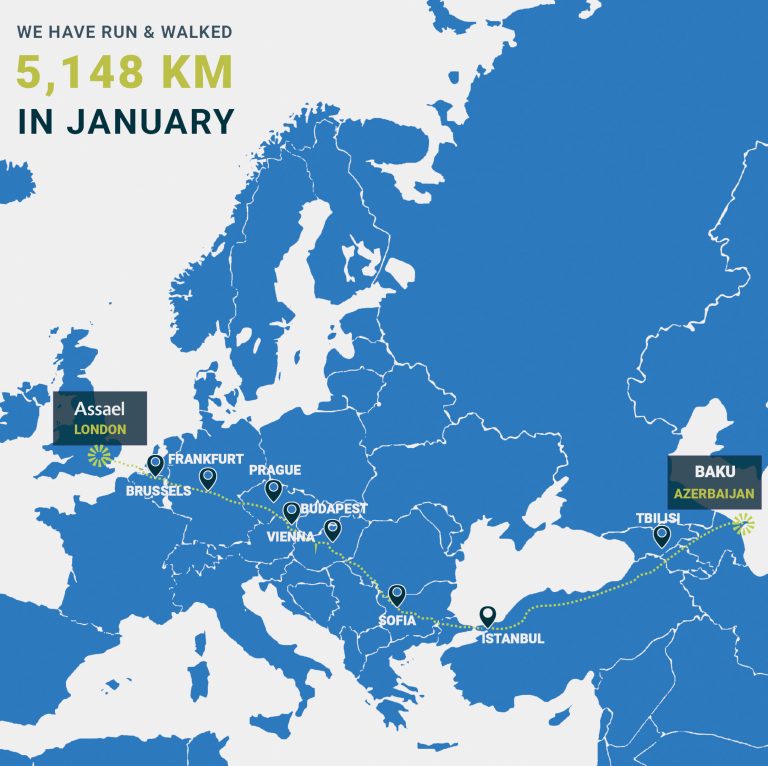 The blisters, sore knees and wobbly legs were real, but the ultimate aim to raise as much money for two important causes kept us going:
The first is especially important to Director Tim Chapman-Cavanagh as his best friend's nephew Georgy is in need of help. On Easter Sunday 2018, Georgy, who was just 8 years old, fell over in a friend's back garden. After taking him to A&E, they were given the heartbreaking news that he had a highly malignant and very rare bone cancer called Ewing's Sarcoma. After a long journey since then of chemotherapy, radiotherapy, remission and then the devastating blow that the cancer had returned, the only hope is a stem cell transplant in a top medical treatment centre in Asia. The procedure that Georgy will undergo has a very high success rate, but obviously comes at a cost. They are hoping to raise £240,000 for this treatment and so we're running and walking every day to help raise money for this strong little man. 
If you or your company can help Georgy, please donate here. 
The second is R.E.D January's official partner – Sport in Mind – that uses sport and physical activity to improve the lives of people experiencing mental health problems. Mental health is a particularly relevant issue at this time of year, and particularly after the past ten months, and is something that we at Assael are very passionate about supporting. 
You can help us reach our target by donating here.
We would be extremely grateful for any donations to these important causes.
Thank you
Team Assael