Assael launches design studio in Australia as capital targeting BTR gains momentum
Assael has launched an Australian design studio to bring its strong Build to Rent (BTR) design expertise to development opportunities in the country.
Based in Sydney and being led by director Loren Thanyakittikul, the studio will provide design consultancy services for residentially-led, mixed use developments and co-location projects across Australia based on extensive experience in Europe. The focus will be on BTR and Co-Living sectors, areas Assael has helped pioneer in the UK.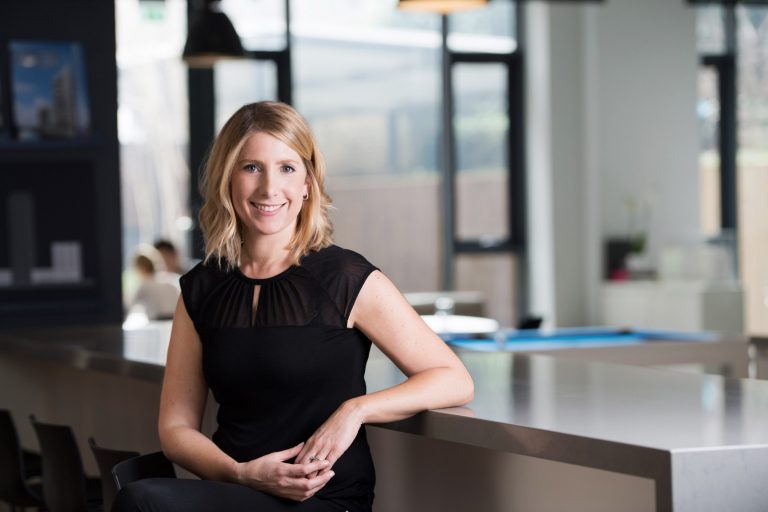 Australia is tipped as the next location for a BTR boom with investors lining up to find opportunities that, until recently, have been hard to come by. For example, Greystar has recently raised 1.3bn to spend on BTR projects across Australia. Assael has a deep understanding of the sector and has helped pioneer the positioning of BTR as an aspirational asset class in the UK. The practice's portfolio of work has led to its reputation as a go-to design consultant for UK private and institutional investors, including Grainger plc and Legal & General.
Director Loren Thanyakittikul, head of Assael's new Australian studio, has also recently been appointed to the New South Wales Residential Committee for the Property Council of Australia. Loren will work with the government and broader industry to develop solutions for residential development.
Assael is renowned for high-quality design, tailored to the unique characteristics and context of a site. The company has worked on a flagship BTR project in London for L&G which has become the first BTR development to be awarded the Home Quality Mark by BRE Global. The project transformed a former industrial estate on the edge of a reservoir into an environmentally-sensitive scheme of over 450 homes designed specifically for rent.
One of the first completed modular BTR projects in London was designed by Assael and won Best Community Living project at the Sunday Times British Home Awards in 2020. It was the UK's first private rented building specifically for families, creating almost 250 homes. The project was used as a case study across the industry and cited in the UK government's housing White Paper.
Although Assael already has a strong track record of working on schemes globally for several international companies, the launch of its Australian studio is motivated by the genuine opportunity to contribute to the burgeoning BTR sector in Australia.
The studio will also bring its considerable expertise in BTR co-locational schemes to Sydney. The UK is seeing a growth in co-location developments and Assael has been working with Transport for London and Grainger, the UK's largest listed landlord, on its Connected Living portfolio, where new homes will be located alongside other land uses such as light industry, transport or retail at key locations such as Nine Elms in Central London – one of the largest infrastructure and regeneration sites in the UK. 
The BTR model, inspired by the US multi-family sector, has been around for decades. The aim is to take the stress and hassle out of renting by offering longer tenancies, no agents fees, smaller deposits, and apartments with utilities that are ready as you move in.
The apartments are designed specifically for rent with a variety of shared social spaces, such as residents' lounges, co-working areas, fitness centres, yoga studios and communal gardens. These amenity spaces create genuine communities within the buildings and cater to today's increasingly social and active lifestyles generating a work, live and play culture.
Loren Thanyakittikul, director, Assael, said: "I am excited to be opening our new studio in Sydney. There is an excellent opportunity for this rental model to take off in the Australian market and I'm excited to use knowledge and lessons that we've learned from the UK's BTR boom to deliver designs that reflect the growing demand for rented homes that also offer a lifestyle experience with high-quality services, managed operations and communal spaces.
"I am also looking forward to working with the Property Council of Australia. BTR is still a relatively new asset class, and so there needs to be an emphasis on collaboration, both across the industry and with the government to help drive changes needed to support the future growth of the sector."
Russell Pedley, director and co-founder of Assael, said: "I am thrilled that Assael is launching its new studio in Australia. While we have worked on several international projects over the years, this is a very real opportunity to help drive and shape the nascent but rapidly growing BTR sector in Australia. With over 15 years' experience in conceptualising and delivering residential schemes, and her considerable expertise in the BTR sector, Loren is well placed to help lead this new chapter for Assael with the full depth and breadth of the practice in the UK behind her to tap into."
Paul Winstanley, Head of BTR for Australia and New Zealand at JLL, said: "It is very encouraging for the BTR sector in Australia that Loren and Assael have taken the decision to open up a design studio out of New South Wales.  Assael have been one of the UK's leading BTR design firms since the early days of the sector's emergence.  They have specialised in Build to Rent schemes and have contributed significantly to the development of an institutional grade sector.  From JLL's perspective, it is important to learn as much as we can from overseas experience of creating a fully functional investment sector – and fit for purpose BTR design will be critical to success.  By taking international learnings into account as we develop our own bespoke domestic BTR offer in Australia we have the opportunity to shorten the speed to market for quality assets."
Assael and JLL worked together to shape and co-author the UK ULI's Build to Rent Best Practice Guide.