Team Assael sketch their homes
As we're all spending more time at home than ever before, and inspired by a drawing done by her son of his bedroom, Director Félicie Krikler set us the task to 'sketch your home'. 
Below are entries from across the practice, and across the world, from draft pencil sketches, to acrylic paintings to digital graphics and even a vision of the dream working from home set-up.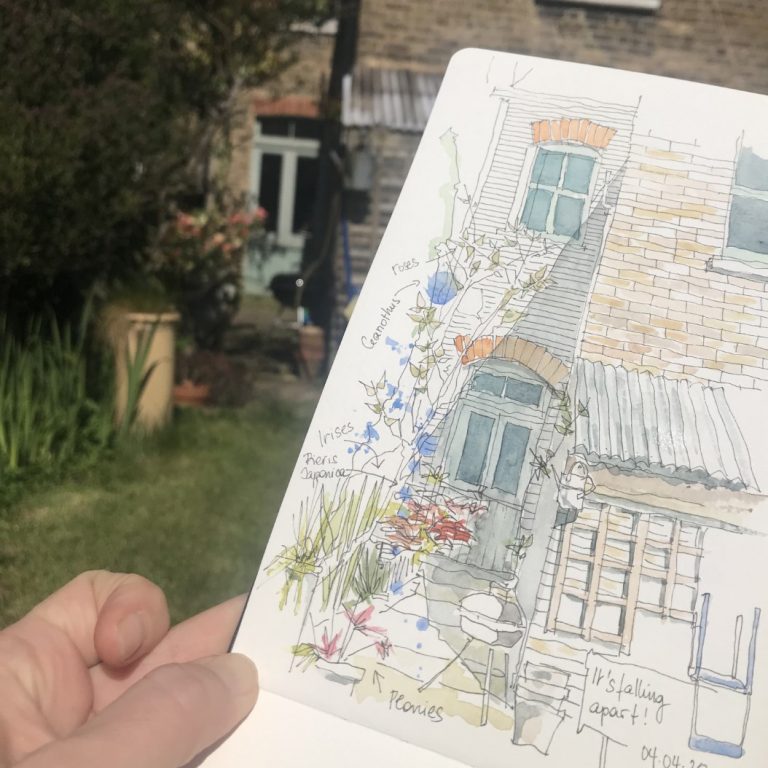 Director Félicie kicked off the challenge with with a sneak peek into the view of her house from her back garden with added watercolours and annotations.
Architectural Assistant Christie Tan also chose to use watercolours and pencils to draw her townhouse, including characters representing herself and her housemates.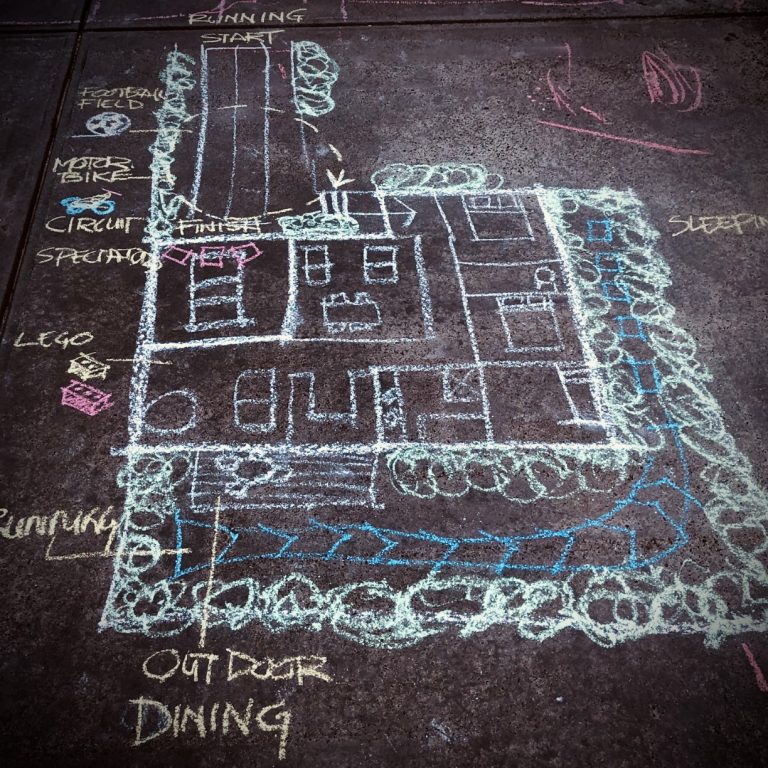 With help from her little boys, Associate Cathy created a chalk image drawn outside her family home in Australia, where she's currently seeing through the pandemic. 
Architectural Assistant Amy is also back home with her family, and has drawn the street view of her childhood house in Northern Ireland.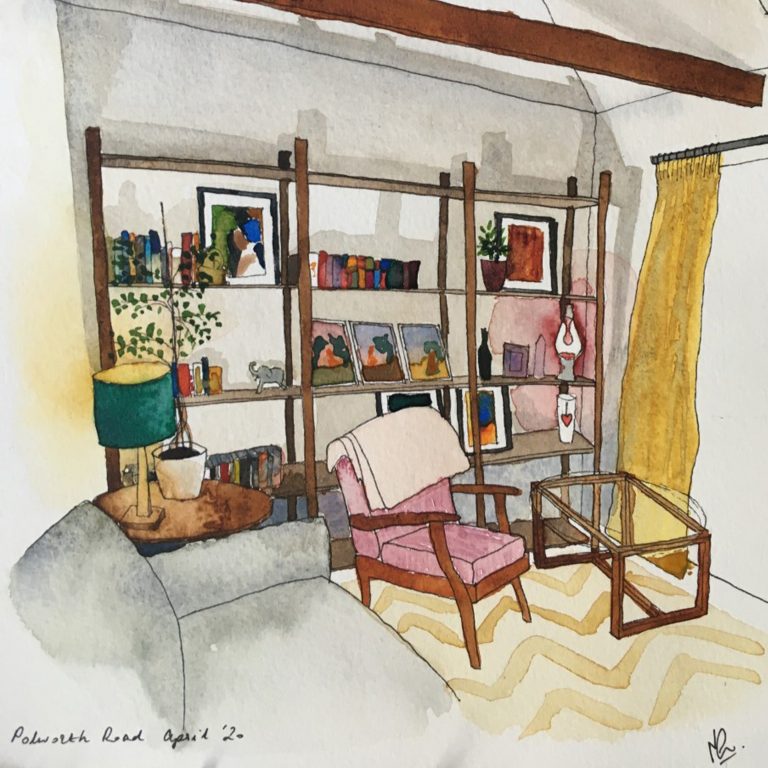 Architect Niralee has used pen and watercolour to create this sketch of her living room and temporary workspace, where she says she's avoiding the traditional desk and office set up for as long as possible. 
Legal Administrator Chloe's sketch in progress, with added shadow art, is of her front porch which she drew while making the most of the sunshine.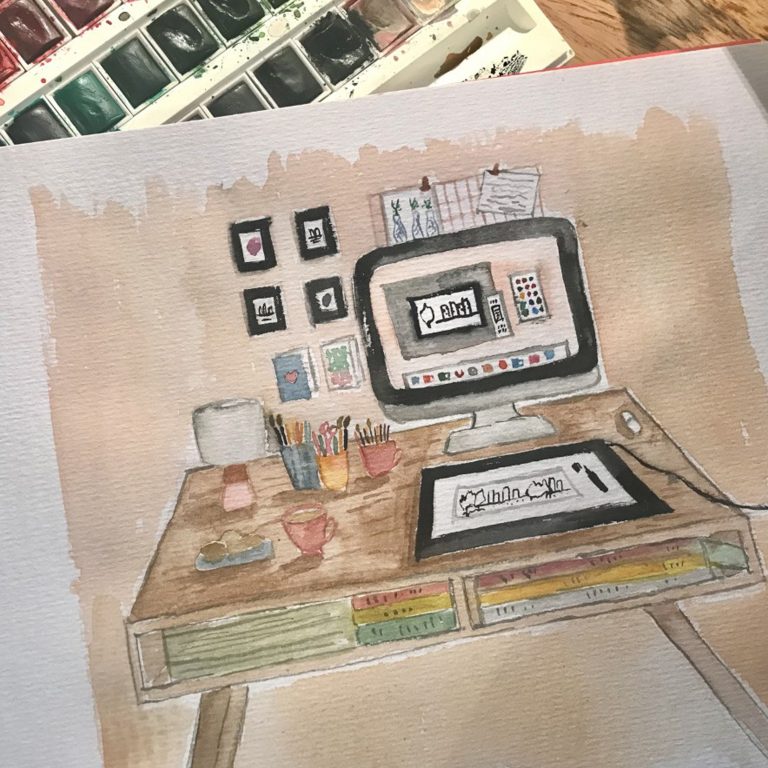 Practice Illustrator Kate took a break from her architectural drawings and usual style to paint a picture of her new temporary workspace using watercolours.
Architectural Assistant Hazel also decided to dust off the watercolours for the first time in a while and painted the front elevation of her London home which she currently shares with four other architectural assistants.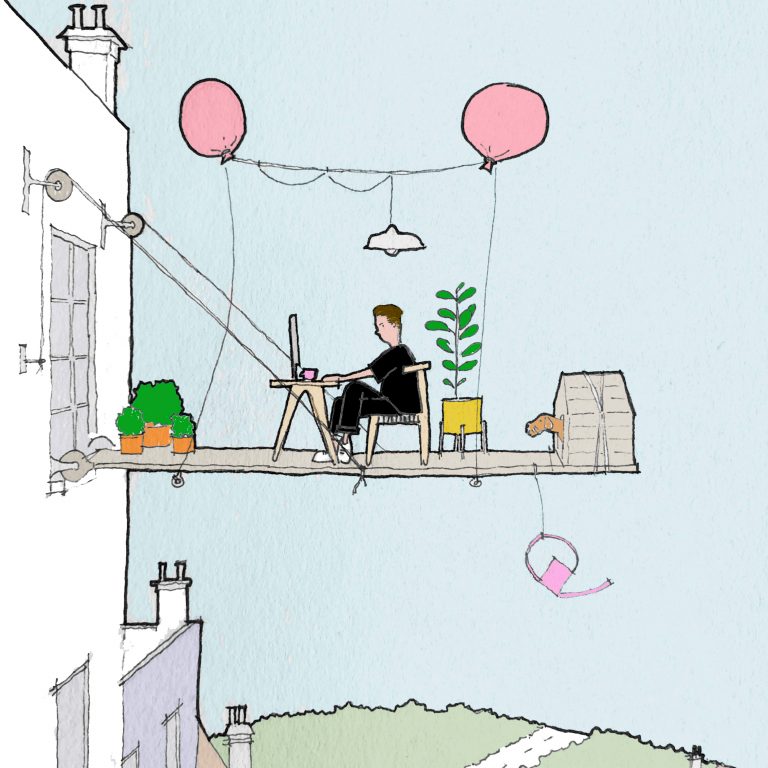 Senior Architect Tom Murphy decided to draw a less realistic portrayal of his home, but more an imaginary temporary working from home set-up that he's named 'a home office extension'. Tom's illustration was inspired by Heath Robinson's book of illustrations called 'How to live in a flat' and although Robinson's work is from the 1930s, it feels particularly relevant at the moment. 
Coming back to reality, Architectural Assistant Nathalie has used acrylics to paint her grandmother whilst sat in her favourite room of their family home.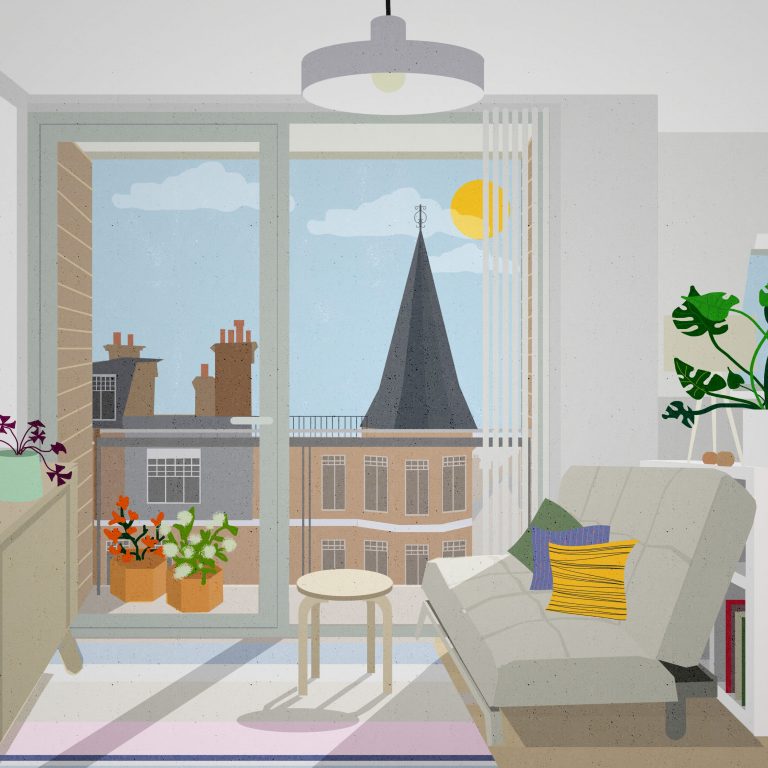 Senior Architect and Trustee Holly has produced this digital illustration – a view looking out of the window from her new temporary workspace. 
And finally…'My bedroom' by Marius, age 9.