We need to 'rewild' our cities
A recent study published in Scientific Reports shows that spending just two hours a week in nature can improve our health and wellbeing. Although London is one of the leading cities in terms of green spaces, there's still much more to be done throughout the rest of the UK – and the property industry must be at the forefront of this green push, says Félicie Krikler in Property Week. 
Green space plays a foundational role within the built environment. According to research by the London Assembly, Clapham Common alone provides between £10 and £45 million of environmental and public health benefits to its six million users each year. The recent spell of warm weather is testimony to green spaces' gravitational pull, as the sunshine tempts city dwellers onto any patch of grass they can find.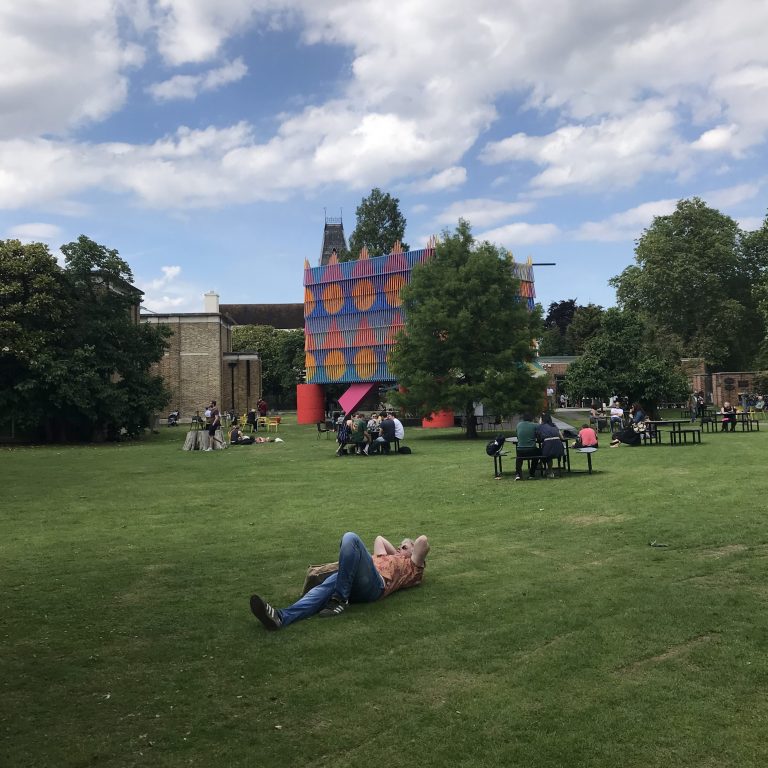 With 40 percent of the city covered in green, London is the greenest city in Europe and third in the world. Berlin, though second in Europe, lags well behind, with only 14.4 percent of green space. And other cities also don't quite have the freedom of use that we have with our green areas. Until a recent relaxation of their public realm policies, only 77 of Paris' 490 parks were open for public activities such as cycling, walking pets, picnicking and games.
It's important that we make our green spaces available for a wide array of activities and sociability, while allowing the natural environment to flourish, encouraging wildlife and remaining at the heart of communities. Hyde Park, Finsbury Park and Victoria Park – to name a few – all host numerous festivals, concerts and street food markets. And the Dulwich Picture Gallery's biennial competition for the design of the Pavilion is not only a celebration of their open space and cultural richness, but also provides an opportunity for innovative, environmentally-inspired building design. 
Naturally, community-driven developments, like this, boost the local economy.  Sheffield Halam University's report for DEFRA showed that the improvements to the Glasgow Green park landscape brought in approximately £2 million extra of council tax revenue, and local business formation rates significantly increased after the park's opening. Clearly, the park has helped the surrounding area thrive despite the ongoing impacts of traditional retail's decline.
Social inclusivity and greater accessibility for a diverse range of people is another of the community benefits outdoor spaces can bring. The RHS Hampton Court Palace Garden Festival, which celebrated the programme last week, includes a garden accessible for children with disabilities with plants chosen for their multi-sensory qualities.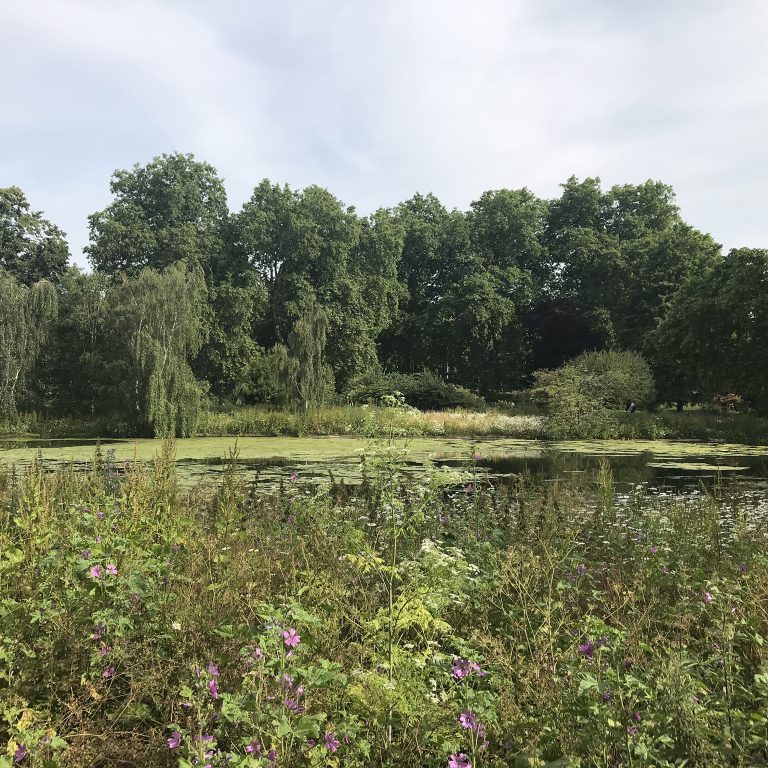 In terms of urban design, green spaces are a fabulous tool for developers. We should be developing and expanding beyond our existing green spaces into the built environment. The recent plans to overhaul Sloane Street into a 'green boulevard' demonstrates the variety of viable options available to the property industry. Living walls, miniature ponds and guerrilla gardening are some further examples that could turn the urban streets of London into an array of flora and fauna, and turn our high streets into champions of biophilia.
Finally, dedicating more space within the public realm for green spaces would be a simple solution to improving our urban environment for all. Economically speaking, the 2017 Natural Capital Account for London estimated that parks uplifted a property's value in London by £930 a year and, as well as encouraging local business and public spending, the London Assembly claims green spaces provide £2.8 million storm water alleviation and £126.1 million in pollution removal per year.
Considering the Committee on Climate Change (CCC) recently criticised the government's lack of preparation, green spaces must be central to tackling issues of climate change; air quality, flood risk, temperature rises and biodiversity loss. Alongside alleviating environmental pressures, we could save billions in disaster relief and create havens of natural life within our cities. The government's proposed 'biodiversity net gain', where developers would have to prove that their projects add to the surrounding environment, would further entice developers to go green.
It's the property industry's responsibility to drive the creation of new green infrastructure throughout the UK. And with innovative design, we no longer need to restrict our green spaces to the rigid formula of parks and commons. Instead, we can rewild our cities, thread nature into the streetscapes and help capture all the benefits that greenery sprouts.
Published in Property Week on 26 July 2019
Images by Félicie: St James's Park, Dulwich Pavilion and the Guildhall.