Assael becomes first UK architectural practice to join the UN Climate Neutral Now initiative
Assael Architecture has become the first UK architectural practice to sign up to the UN Climate Neutral Now initiative, binding the studio to measure, reduce and offset greenhouse gas emissions now, not in the future.
As a signatory of the UN-backed initiative, Assael Architecture must calculate and disclose the current carbon footprint of the practice, including international air travel, and show a clear pathway to reducing it year on year. 
The current carbon emissions of the practice are then offset financially using UN certified emission reductions (CERs), where Assael Architecture can choose specific projects to support. The offsetting project that Assael has pledged to support through the CERs programme is the creation of a hydroelectric power station in Chile, South America.
The UN certified CERs are carbon credits generated by climate-friendly projects vetted by the UN following rules approved at intergovernmental level and with international oversight, providing a high level of credibility to the offsetting regime.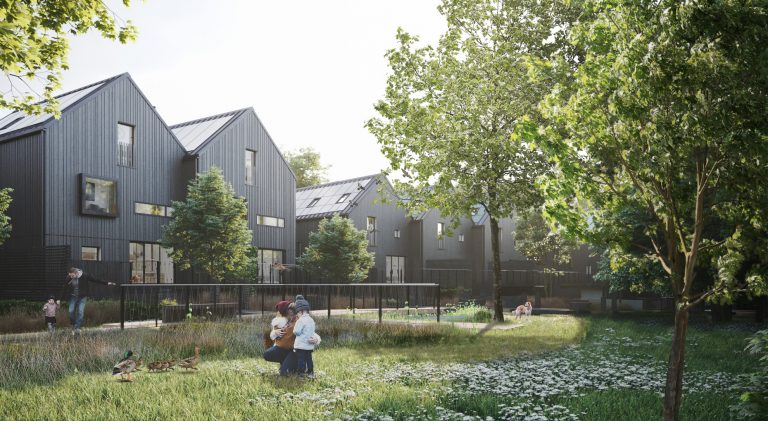 To help bolster the practice's fight against climate change domestically, Assael has been rolling out a range of initiatives internally to help curb their emissions. These include achieving and maintaining the IS014001 certification, sourcing their food and drink locally to reduce food miles, supporting staff cycling schemes, experimenting with the roll out of vegan and vegetarian meals, encouraging international video conferencing over international flights and extending the audience of their annual Green Week, where industry leaders gather at the Assael offices to discuss sustainability.
In light of the race to net-zero, the practice's Sustainability Working Group, launched back in 2016, is constantly looking for new ways the practice can reduce and offset its carbon footprint, domestically and abroad, with an eye on ensuring the practice is operationally carbon neutral from late 2019.
Rory O'Hagan, director of Assael Architecture, said:
"Climate change is here and it's now. The effects and implications of our carbon emissions are clear to see, with many parts of the world already feeling the full force of climate breakdown. And as the social tide begins to change in support for more radical climate action, it's our duty as a business to set an example to our staff and the communities we operate within. We want our clients to know that our activities will not contribute to their carbon footprint and that sustainability is embedded into everything we do as a practice including design, and not bolted on as an afterthought.
"By making the UN Climate Neutral pledge, we are committed to being a Net-Zero Carbon organisation now, not in the future. As a practice, we understand the urgency of action required to tackle climate breakdown and will continue to push ahead of the UK's legislated targets, providing a clear path for other businesses to follow."
Niclas Svenningsen, Manager, Global Climate Action, UN Climate Change, said:
"Climate action is urgent. We are facing a civilization-ending threat. If we are going to succeed against this challenge, we need to incorporate sustainability into everything we do. That includes the design of the buildings we live in, the public spaces that we use and any other built environment. That is why we are glad to have Assael Architecture joining the Climate Neutral Now initiative. We invite them and every other designer around the world, regardless of their field of expertise, to prepare their proposals with full consideration to the climate and sustainability requirements to help our society succeed."