Assael celebrates an outstanding year
Where has the time gone? Last week we celebrated our first anniversary since moving to Putney by toasting some outstanding business achievements.
We're heading into 2017 with a growing list of accolades. On top of winning an array of design awards, including Architect of the Year at The Sunday Times' British Homes Awards, we're celebrating some exceptional business achievements. We're now ISO 14001 certified, Gold Standard 'Investors in People', and Best SME Business in Wandsworth.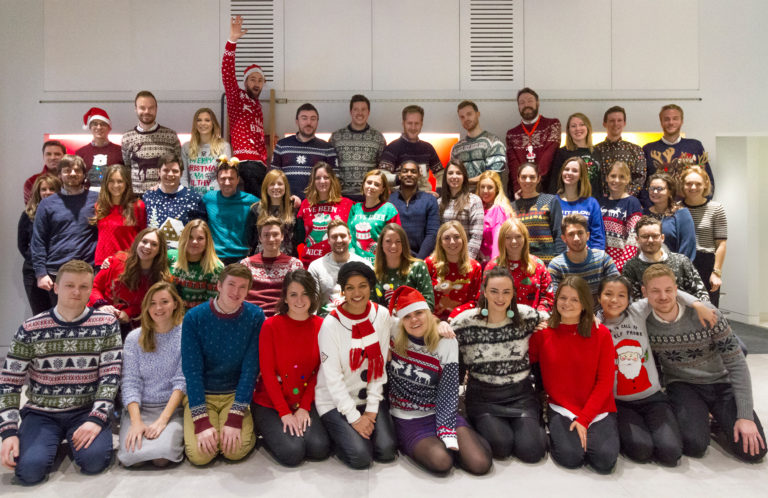 Over the past six months, Assael has been working towards ISO 14001 accreditation and we're delighted to announce we've achieved this. We've established a dedicated in-house Sustainability Group formed of members of staff from all levels and disciplines within the practice. The group ensures that sustainability is embedded across all aspects of the company, not only with the architectural designs we undertake but also with the way we operate our business. In spring 2017, we plan to host the very first 'Assael Green Week' to inspire staff, clients and consultants to have a responsible attitude towards sustainability and help them to understand more about their environmental impact. Activities will include a tree planting initiative, sustainable building tours, mindfulness sessions, nutrition workshops and an Eco Pecha Kucha.
We've also renewed our 'Investors in People' accreditation, this time achieving Gold Standard based on our commitment to staff development, strong rewards and benefits package, clear company values and vision, 'giving something back' programme, and our new working environment to motivate staff. Set up in 1991, Investors in People is recognised worldwide with over 14,000 accredited companies across 75 countries. The number of Investors in People certified organisations in the architectural industry is 264, and only 28 organisations currently hold the Gold award so we're thrilled to achieve this.
Finally, to conclude our first year in the Borough, we won Best SME at the Wandsworth Business Awards last week which recognised our consistent growth, innovative business model and our commitment to the local community.
It's been a terrific first year in our new studio, and we're looking forward to a successful 2017.