Team Assael get gardening for charity
The green-fingered Assael team have stepped out of the studio to help elderly and vulnerable residents in Fulham.
Fulham Good Neighbours is a long established local charity working towards a community where neighbours look out for each other and offer help when it's needed.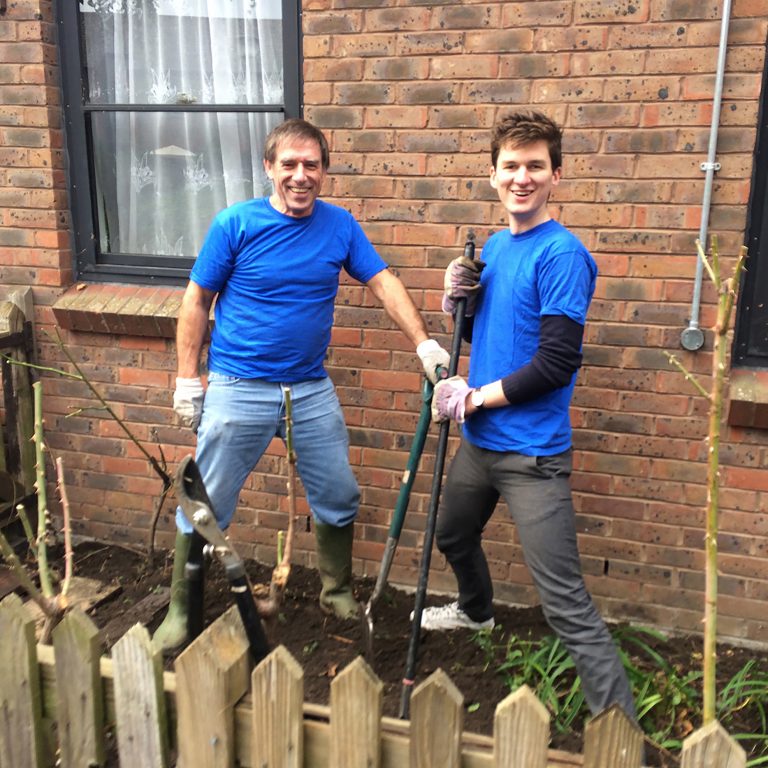 The Assael team have been pairing up and taking afternoons out of the studio to help those in need of assistance with odd jobs such as gardening, DIY and practical help around the home.
So far, sixteen of the team have stepped out of the studio in the last eight weeks.
Cathy Tendler, the Fulham Good Neighbours groupwork organiser commented: "Assael's energy and enthusiasm has given our project a massive boost and the friendly and supportive attitude they show towards our clients is equally appreciated".
This is proving to be a record year for our Giving Something Back scheme; we've already contributed over £48,000 to charity in the last five months in terms of money raised and staff hours.