Architecture
Residential
Meritas Court, Bayswater
Discrete living in Bayswater Conservation Area
Westminster / London
Overview
Meritas Court lies in the heart of Bayswater Conservation Area, west London. The design responds to its sensitive location; replacing a redundant warehouse, formerly occupied by Bonhams Auctioneers, with an elegant building of 15 high-quality residences, complete with a basement car park and green roof.
Due to the proximity of adjacent homes and businesses, the design had to navigate complex rights-to-light, privacy and party wall constraints. The building's plan form is configured to maximise natural daylighting opportunities within apartments by means of courtyards and lightwells, without compromising light into adjoining properties. New windows perpendicular to facing buildings and the adoption of vision-obscuring prismatic glass ensures neighbours' privacy is maintained.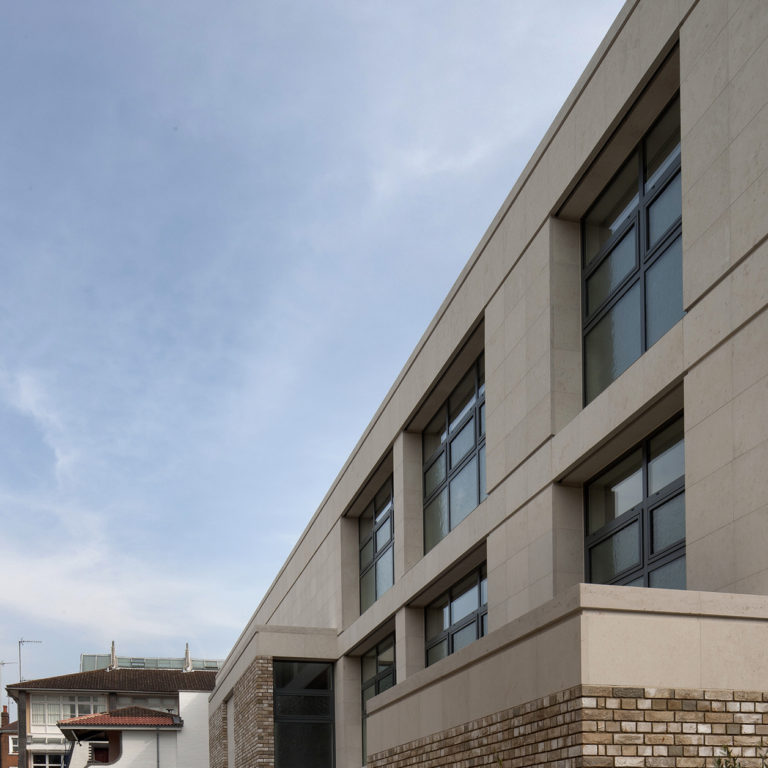 In keeping with the character of the Conservation Area, the façade materials are both durable and of high-quality. Traditional limestone and a pastel buff brick are combined in a contemporary approach to details that references the industrial legacy of the old warehouse building.