Ben Channon shortlisted for CN's Health & Wellbeing Leader of the Year
Ben Channon, Senior Architect and Mental Wellbeing Ambassador at Assael, has been shortlisted in Construction News' Talent Awards 2018.
As a finalist for the Health & Wellbeing Leader of the Year category, Ben has been recognised for his contribution to mental health awareness within the built environment and the architectural profession.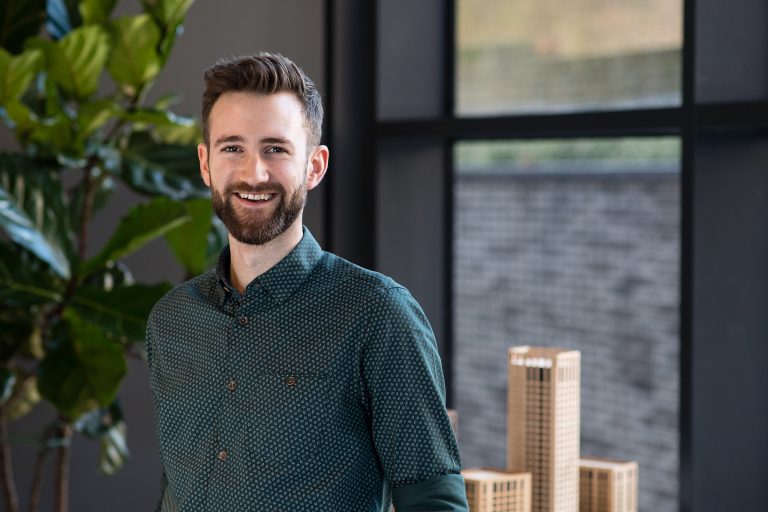 This year has been a momentous one for Ben, who founded and chairs the Architects' Mental Wellbeing Forum, which was launched earlier this year. The forum aims to bring together the most respected practices in the country, such as Make, HawkinsBrown and AHMM, to share knowledge about supporting staff's mental wellbeing, and to collaborate in researching ways to improve the working lives of everybody in the profession.
In addition to this, Ben has been researching the impact the built environment has on our mental wellbeing, which has resulted in the creation of 'Happy by Design: Architecture and Mental Wellbeing', a book set to be released on RIBA Publishing in September. The book contains advice, tips and guidance on how to improve architectural design and interior design to better serve the physical and mental wellbeing of the end-user. Whether you are an architecture student, a property developer, or a recent retiree looking to reimagine your living room; 'Happy by Design' has something for you.
On receiving the news of being shortlisted for Construction News' Health & Wellbeing Leader of the Year, Ben said:
"I am incredibly excited to be shortlisted for this award and it's an honour to share the shortlist with people doing incredible and impactful work on mental health issues in the built environment. Since my own struggle with mental health during my studies, I've been keen to explore and share the idea that architects and designers can impact how we feel and that the built environment can better support good mental health for all. As an industry, we must step up and accept the huge responsibility we have – both as employers and as the designers and deliverers of the buildings people call home."
To preorder a copy of 'Happy by Design: Architecture and Mental Wellbeing', click here.