Assael artists raise £2,030 for Article 25
Last week, three Assael artists auctioned off their artwork at the 10×10 'Drawing the City' event, raising a total of £2,030 for charity Article 25.
Director Félicie Krikler, Associate Director Emily Newton and Associate Adam Fothergill each devoted their evenings and weekends to create their individual pieces of art, this year on the theme of 'along the Elizabeth Line'.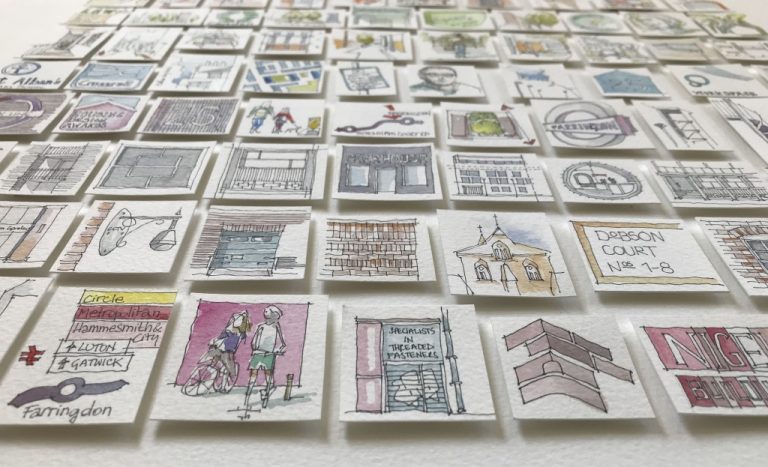 Félicie's art, The Bourne Estate, is a literal '10×10' piece – 100 stamped-sized watercolours carefully arranged in a collage. Each small watercolour illustrates different facets of her allocated square, the Bourne Estate, including its architecture, residents, activity and its relationship with the Elizabeth Line. The piece was presented in a frame dating from 1905, the year construction started on the Bourne Estate.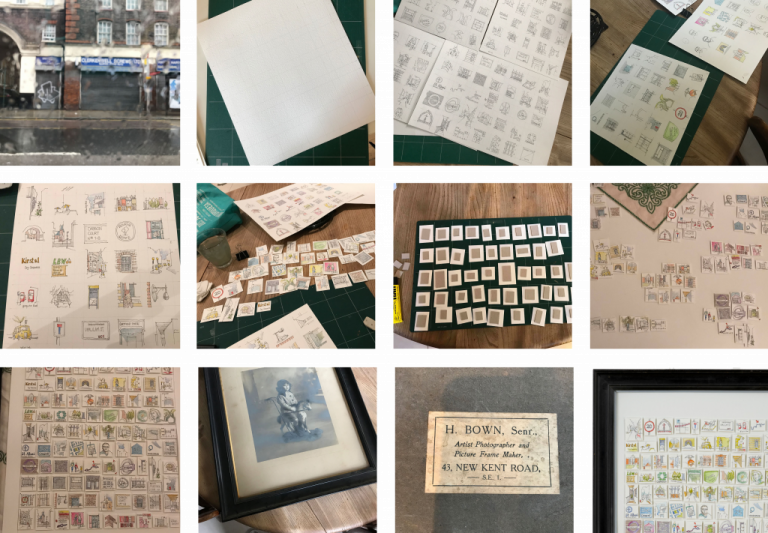 Emily's pen and ink drawing, A Window from Welbeck, focused on Welbeck Street Car Park – a brutalist-era car park featuring a pre-fabricated concrete façade comprising diamond-shaped openings. Before being demolished to make way for a new hotel, Emily wanted to capture views looking out through these 'diamonds' towards the surrounding street scheme, representing glimpses of old and new London.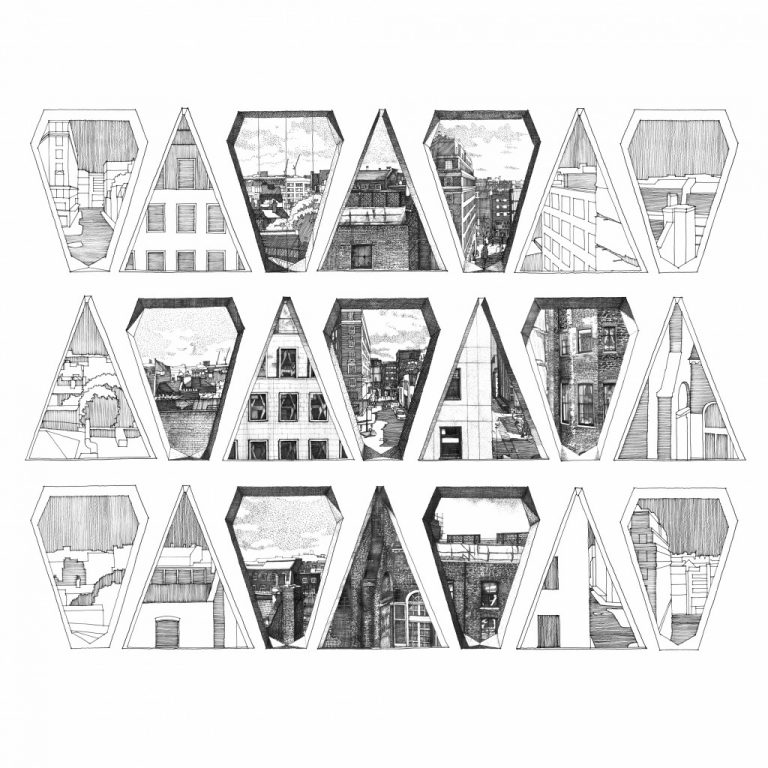 Finally, Adam's acrylic on canvas piece, Mail Rail, depicts the Post Office Railway that was operated beneath London's streets from 1927 until 2003. The line started at Paddington Sorting Office and called at, amongst others, the Mount Pleasant Sorting Office in Farringdon, Liverpool Street Station and the Eastern Delivery Office in Whitechapel, broadly in line with the stations on the Elizabeth Line.
The money raised will contribute to Article 25's programme of providing shelter for needful people around the world.