Assael artists raise a whopping £2,250 for Article 25
Three of our artists sold their artwork at last week's 10 x 10 Drawing the City charity auction, raising £2,250 for Article 25.
This year's 10 x 10 focused around the neighbourhoods of and around the Queen Elizabeth Olympic Park and our three artists each took a very different approach.
Objets Trouvés by Director Félicie Krikler is a collection of 142 pieces of 'rubbish' found on the ground around the Aquatics Centre. Neatly arranged by colour, the piece allows the viewer to guess the stories behind each found object.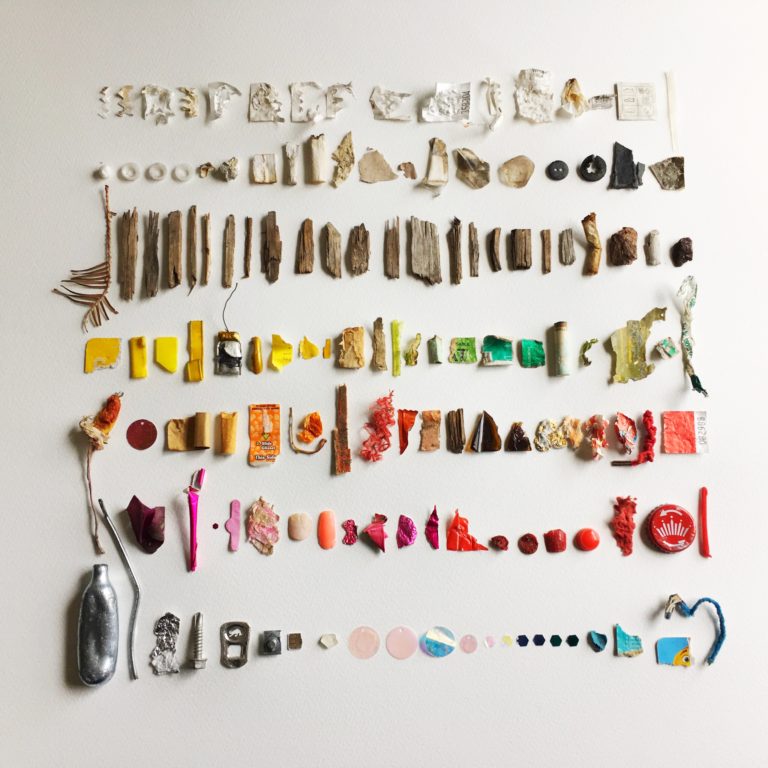 Senior Architect Adam Fothergill created a Hockney-esque piece. Dive In is a bold graphic of the diving boards at the Aquatics Centre and celebrates the architecture that was created for such a momentous occasion.

Finally, Stratford Abstracted by Associate Emily Newton abstracts the stadium, the velodrome, the Aquatics Centre and the Copper Box into simple shapes and colours to create an ambiguous graphic that can be interpreted in a number of ways.

In total, the annual auction featured 105 pieces of art from London and Myanmar, raising £105,805 for Article 25's continued projects to provide shelter around the world.