Architects and housing chiefs deliver radical housing manifesto to next government
Progressive policies tackling homelessness, high-density development and out-dated demands for car parking spaces are published today by Assael Architecture, supported by high-profile real estate investors and advisors.
Insurer Legal & General, government construction advisor Mark Farmer, and Build to Rent developer Essential Living are among those urging the next government not to "lose sight" of housing policy during Brexit negotiations.
As well as rethinking planning regulations, the mini-manifesto calls for a "Housing First" approach to homelessness which prioritises permanent housing for those sleeping rough on the street. Assael also demands a wholesale embrace of modular and other off-site construction techniques to help more homes get built in factories.
The document, entitled Micro-manifesto:Building a Better Future, also urges the next government to do more to protect cultural spaces within cities, while also promoting more corporate-backed Build to Rent housing alongside council-funded development.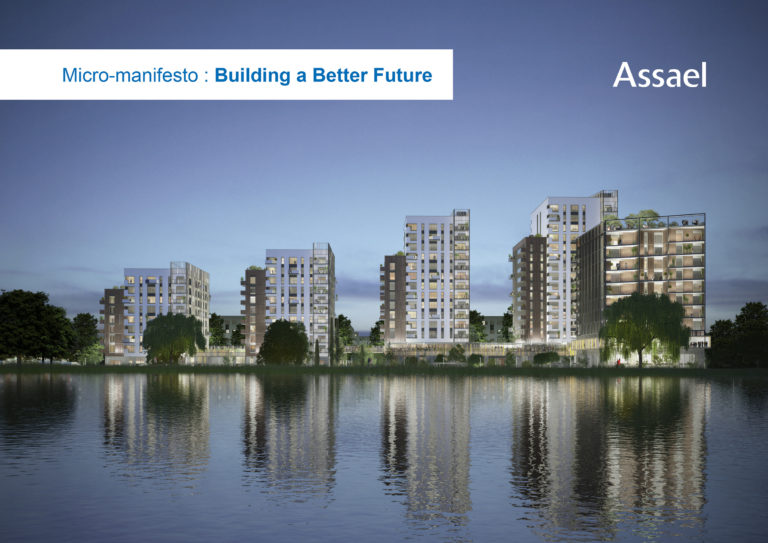 A number of these policies have already been floated in the main political parties' manifestoes, but John Assael, Chairman of Assael Architecture, warns that because of Brexit, housing is likely to take second-place in legislation.
Bill Hughes, Head of Real Assets, at Legal & General, said:
"The Government should consider strategies to incentivise urban regeneration and the development of brownfield sites. We need to encourage greater density of build, particularly around transport hubs and in town centres. Using residential development as a catalyst for regeneration, we can bring people back to the centre of our cities, retain talent and boost economic productivity."
John Assael, Chairman at Assael Architecture, said:
"While Brexit is undoubtedly a huge challenge for this country, we should not lose sight of housing. In all our major cities, giving people the homes they need is proving to be a huge challenge; in a large part that is due to out-dated rules on planning and ailing productivity in the construction industry. While some progress has been made, in policy and in practice, more needs to be done to ensure that we build quality homes and create vibrant cities that attract the brightest and the best. The idea behind this micro-manifesto was to do just that: keep the current momentum going around housing policy in order to make tangible and lasting change to the market."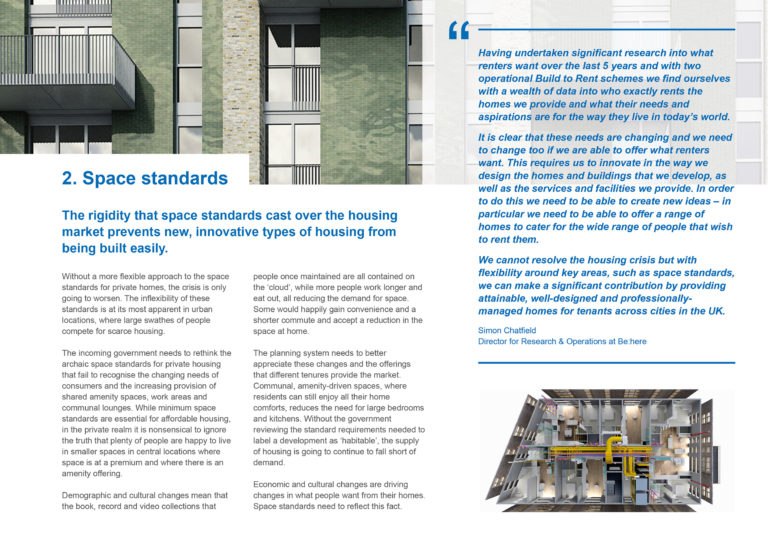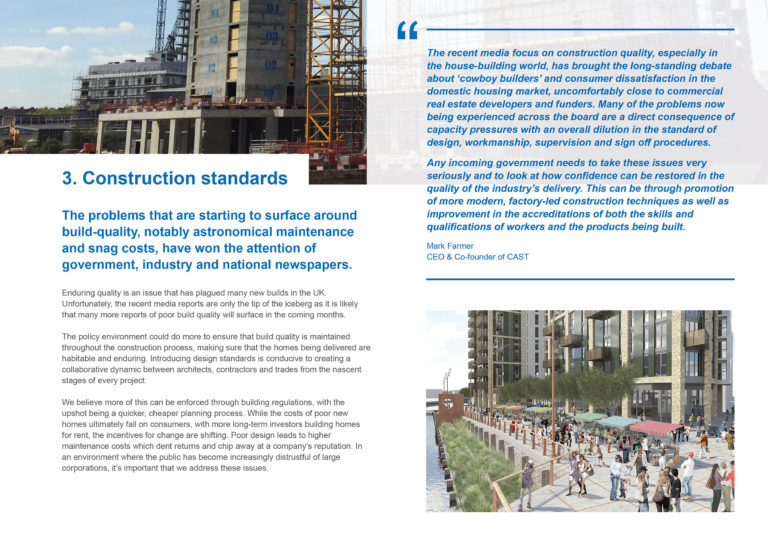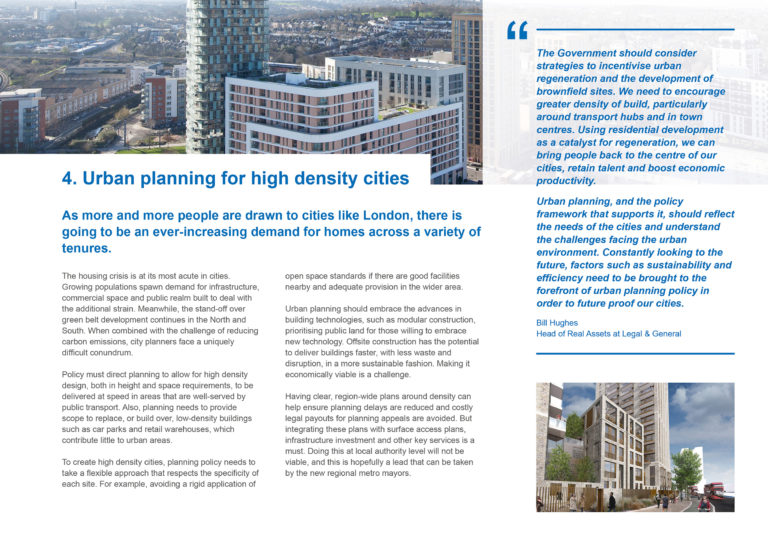 Mark Farmer, chief executive of Cast and author of the Farmer Review, commissioned last year by the DCLG and BEIS, said:
"The recent media focus on construction quality, especially in the house building world, has brought the long-standing debate about 'cowboy builders' and consumer dissatisfaction in the domestic housing market, uncomfortably close to commercial real estate developers and funders. Many of the problems now being experienced across the board are a direct consequence of capacity pressures with an overall dilution in the standard of design, workmanship, supervision and sign off procedures."
Darryl Flay, CEO of Essential Living, said:
"Our ambition is to create truly aspirational housing at a range of price points. The growth and popularity of the Build to Rent sector is welcome as there is a scale of demand far beyond what any single business can provide. Successive governments have taken steps to support the sector because they want to attract institutional capital that can build more homes, quicker. We hope many of the sensible suggestions of the white paper are taken forward. The big untapped opportunity for this market is using public assets to form JVs that could create long term income streams for councils and public bodies from rent, allowing the state to generate profit without selling off the family silver."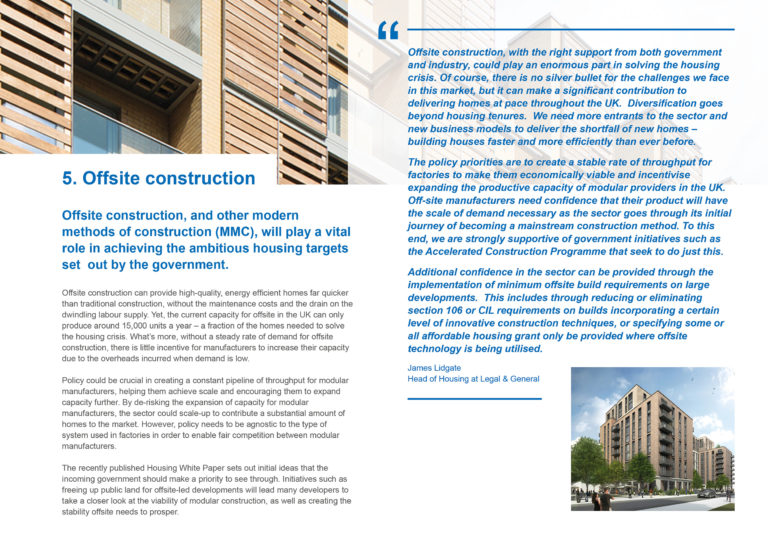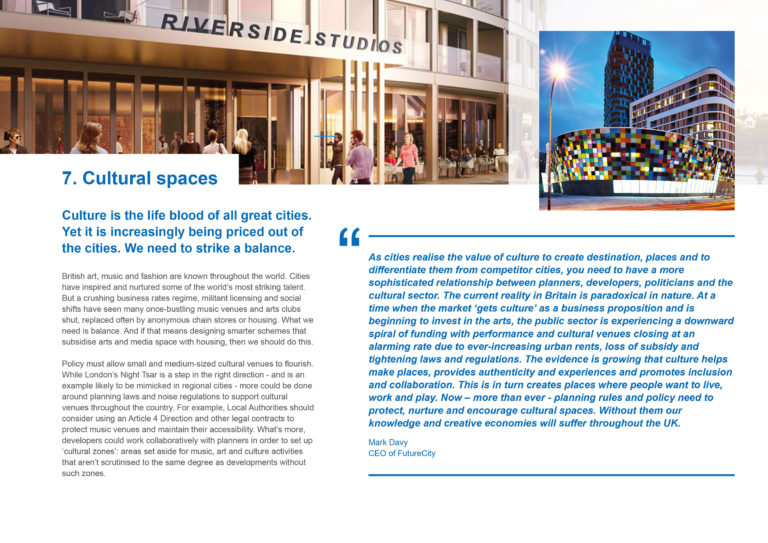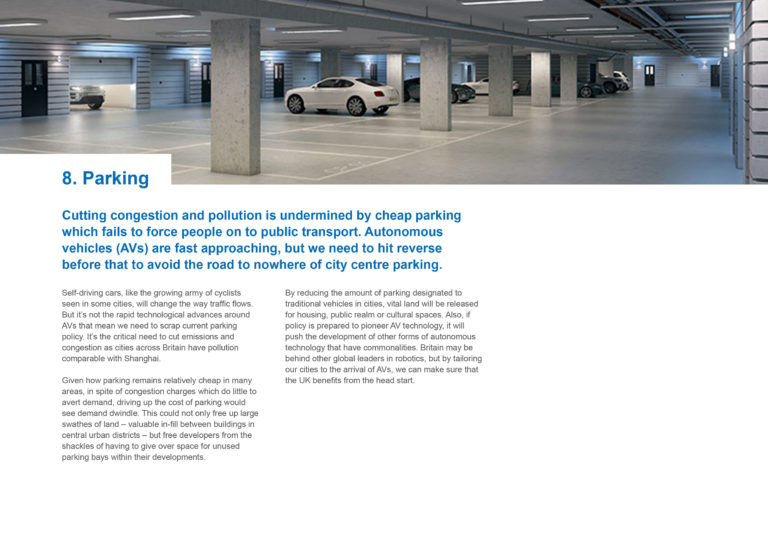 The policy recommendations in the manifesto include:
Greater freedom around space standards that consider the new forms of housing emerging in UK cities
More stringent construction standards in order to maintain build-quality in the housing market and prevent ongoing maintenance costs
A single accreditation for homes built using modular construction to help build confidence in this emerging build technology
Implementing new planning laws to protect small and medium sized music venues in UK cities
Having clear, region-wide plans for urban density to help streamline the planning process
Government recognition for discount market rent (DMR) as a form of affordable housing within Build to Rent schemes
Freeing up more land in cities by reducing the amount of parking space designated to traditional vehicles
Allowing councils to borrow for investment in income-earning housing
See the full manifesto here.