Creekside Wharf wins prestigious Housing Design Award
Creekside Wharf, Greenwich, has been recognised for its innovative design, amenity space, public realm and discount market rent offer, winning the best 'Project Award' for a Private Rented Sector development at the Housing Design Awards. The award was presented to Assael, Essential Living and the Royal Borough of Greenwich to recognise the joint achievement.
Creekside Wharf is a 249-home scheme next to Deptford Creek. It features the first building designed exclusively for family renters, with wider corridors, buggy storage and acoustic insulation – all of which were applauded by the judging panel.
The judges commended Creekside Wharf as the first time a private rented sector (PRS) entry had truly encapsulated the ethos behind build to rent.
The panel praised the building, saying: "The real changes are to be found inside the scheme; these are the first apartments to be designed with families as their target market."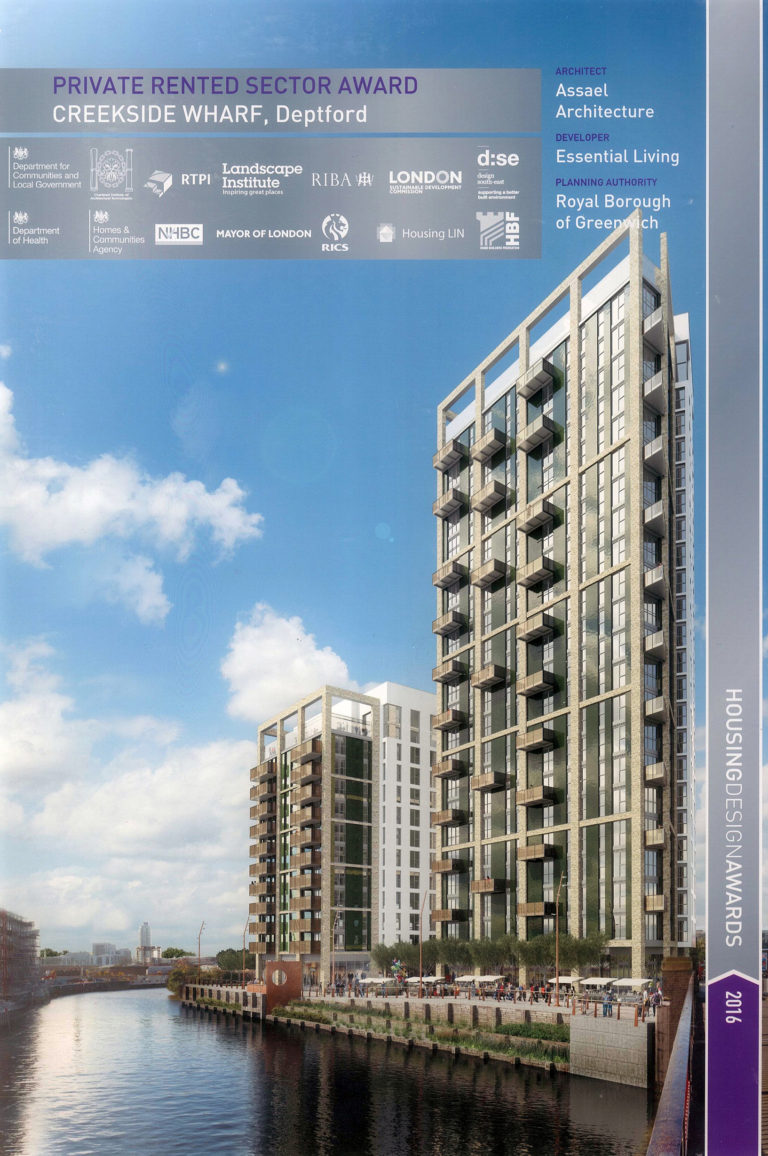 The private rental sector has been discussed as being one of the solutions to the housing crisis, but has been debated as there's little evidence. Creekside Wharf, however, has now been recognised as being proof that the model is finally gaining traction within the housing market.
The Housing Design Awards are the longest running awards programme in the country, having been launched in 1948 as a government initiative to promote well-designed and healthy homes, and are jointly awarded to the developer, Architect(s) and Local Authority.
The panel was made up of leading industry and public sector figures from RICS, RIBA, the GLA and the Department for Communities and Local Government, among others.
Creekside Wharf is due to complete in 2017.