Assael make the shortlist for the AJ100 Employer of the Year
The AJ100 ranks the largest architectural practices in the UK, measured by the number of qualified Architects, and awards specific achievements through 14 categories ranging from Best Use of Technology to Practice of the Year.
We've been shortlisted for AJ100's Employer of the Year which follows us being crowned the industry's top employer by the Building Good Employer Guide in November 2015 for the second year in a row (a first for the award) as well as being the highest placed architect in The Sunday Times 100 Best Small Companies to Work for (20th place overall).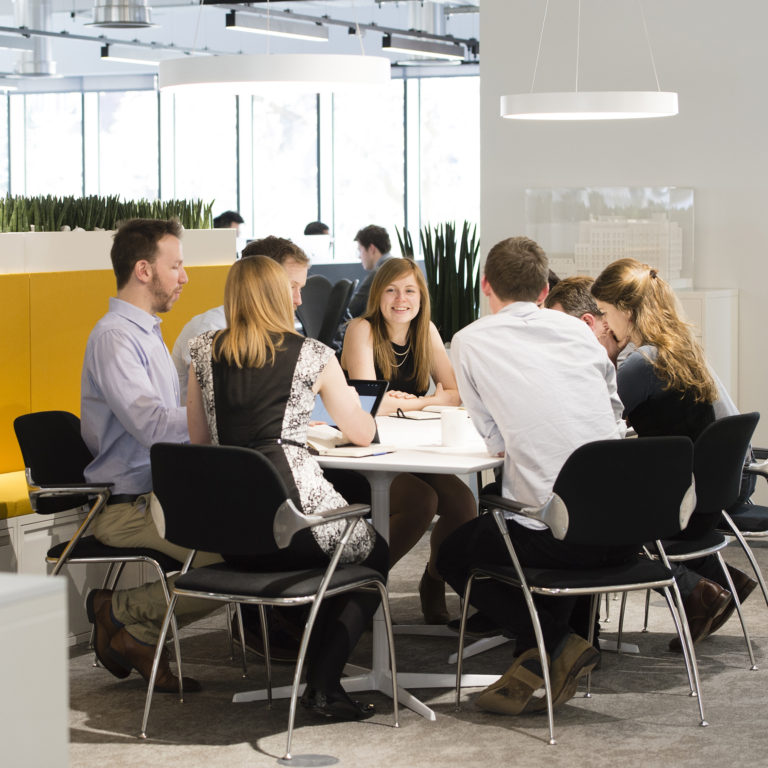 This Employer of the Year award recognises the best practice for employees, judged on HR issues including staff satisfaction, workplace culture, benefits, staff turnover and the initiatives in place to help motivate, train and support its staff.
We believe that looking after our people is our responsibility, but it's also good business. We believe that happy staff work better together in teams, develop stronger relationships with clients, are better ambassadors for the business, are more loyal and dedicated, and more productive as a result. Our Chairman John Assael regularly encourages the industry to do more to attract the best talent and champions the need for us to campaign for the future generation of architects.
Our staff work hard, and we're pleased to be in a position to reward them with standout benefits including bonuses twice a year, paid overtime, dinner and taxis home for late workers, and sabbaticals for our long serving staff.
We're fully committed to being a top employer and applaud all practices that have also been shortlisted for this coveted award. We look forward to the full countdown of the 100 and awards winners at the AJ100 gala dinner on 8th June at the Tower of London.