Macaulay Walk shortlisted for AJ Retrofit Housing Award
Macaulay Walk, located in the heart of Clapham Old Town, has been shortlisted for another award, this time in the Housing category at the AJ Retrofit Awards 2015.
Macaulay Walk is a collection of six, 19th Century warehouses that have been transformed into a residentially-led mixed-use scheme.
The £22 million development has retained most of the existing buildings whilst adding a number of contemporary designs to create 97 residential units and 30,000 sq ft of commercial studio floor space.
Residential accommodation ranges from 33% affordable and shared ownership homes to single and duplex apartments and private houses.
The new buildings draw inspiration from the site's varied historical context and the original industrial buildings are laid out close together along an 'internal' historic street. This is reinforced with the proximity of the contemporary buildings.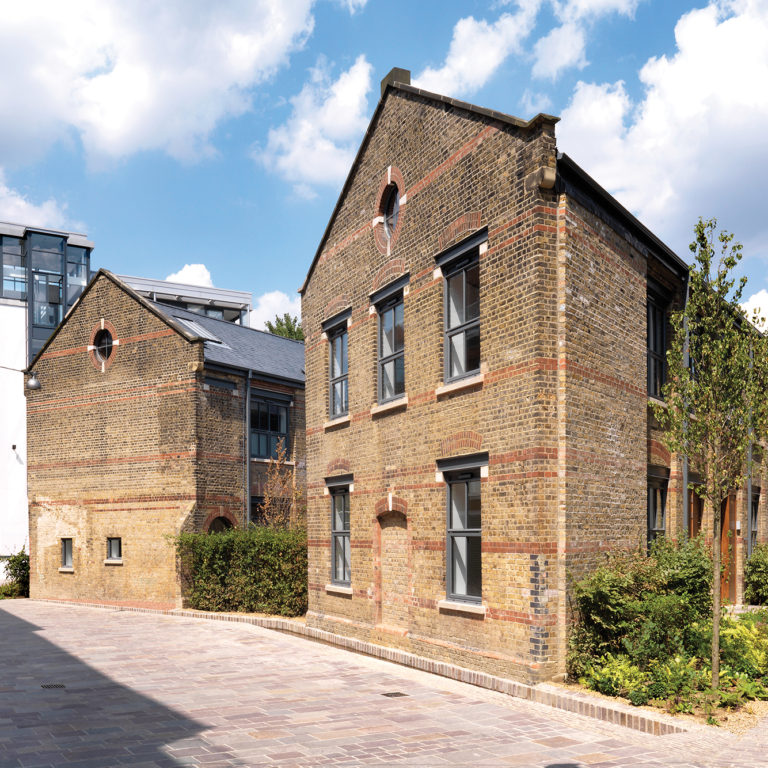 The Housing category of the AJ Retrofit Awards recognises outstanding improvements across multiple properties that set new standards for the retrofitting of multiple domestic dwellings and are a model for future similar projects. The awards set a benchmark for creative achievements across the commercial, public and private sectors in the UK, whilst rewarding the best work and the brightest thinking.
Winners will be announced at the Awards Ceremony at the Brewery in London on 16 September 2015.