Groundbreaking mixed-use Build to Rent scheme in Greenwich granted planning consent
Essential Living, a developer and manager of homes for rent, has been granted planning consent to develop and manage a new Build to Rent scheme, Creekside Wharf, which will comprise of 249 apartments across two buildings built from the ground up for renting.
One of the buildings will be solely designed for families. It is one of the few schemes of its kind in the UK that will provide renters with an alternative and flexible way of living and the UK's first such scheme aimed at families.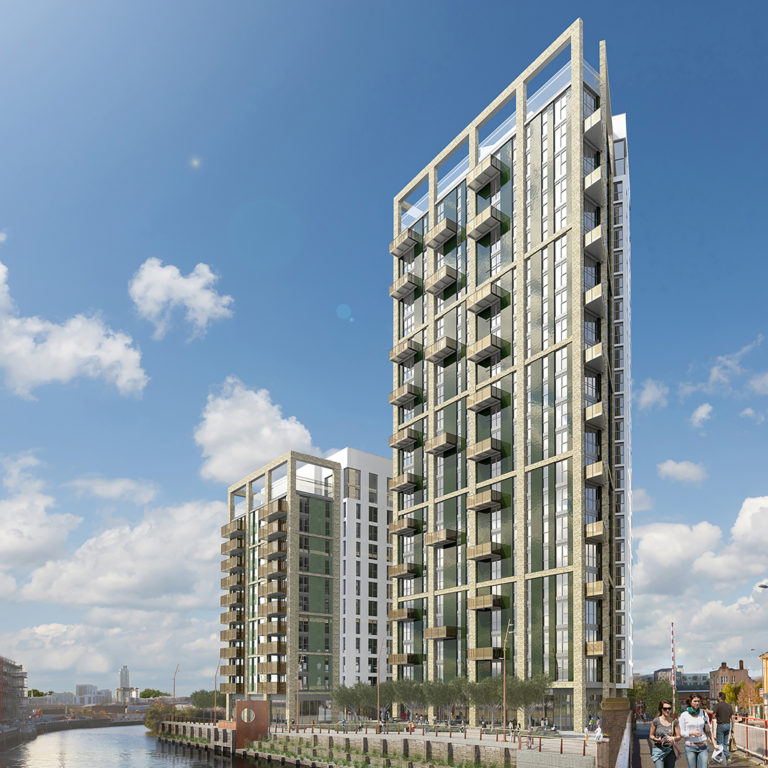 Creekside Wharf is located at the junction between Deptford Creek and Creek Road in the Royal Borough of Greenwich, and will rejuvenate this distinctive gateway site. The scheme directly addresses the needs of its locality whilst celebrating its unique creekside location with a new waterside route from Creek Road to the Stirling prize winning Trinity Laban Conservatoire and beyond.
The development has been designed by Assael Architecture specifically as a Build to Rent development, with an underlying objective to provide not just a place to live, but also to create a strong sense of community, lifestyle and security. In line with The Greater London Authority's (GLA) desire to promote long-term private rent, Creekside Wharf will include 25 percent discount market rented affordable housing 'pepper-potted' across both buildings.
Key features include the communal areas – the development's two buildings with 189 and 60 homes respectively prioritise customers' needs while encouraging them to socialise in a top floor entertainment deck with a coffee-house style lobby – nursery for families, commercial space, and active public realm. The apartment layouts have also been designed specifically with the renter in mind, with some apartments providing almost 10 sq m more floor space than required under the London Plan. The design features include bedrooms of equal size, additional storage, dual aspect living space, and robust finishes.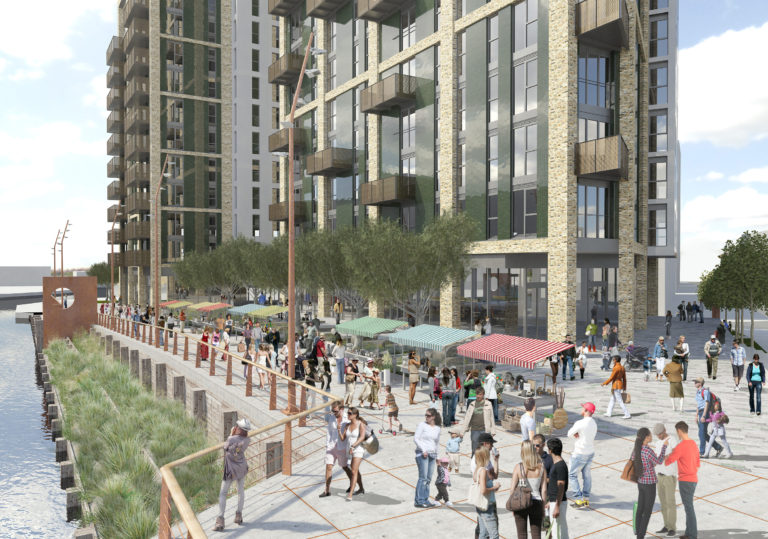 Russell Pedley, Director of Assael Architecture, said:
"This is one of the UK's first Build to Rent developments specifically designed for families that want a rental offer plus a vibrant and inspiring place to live.
"The ethos behind the scheme is that customers rent the entire building, rather than just an apartment, so amenity space plays an integral role in the design. It's designed to create a lifestyle and strong sense of community through each building, providing residents with an attractive and robust environment where they'll want to stay long-term, which in our minds is fundamental for a successful Build to Rent development," he added.
"The ethos behind the scheme is that customers rent the entire building, rather than just an apartment, so amenity space plays an integral role in the design." Russell Pedley

/ Director & Co-Founder, Assael