Creekside Wharf has been shortlisted at the British Homes Awards
Our groundbreaking Build to Rent project, Creekside Wharf, is one of five finalists in the Housing Project category at this year's British Homes Awards.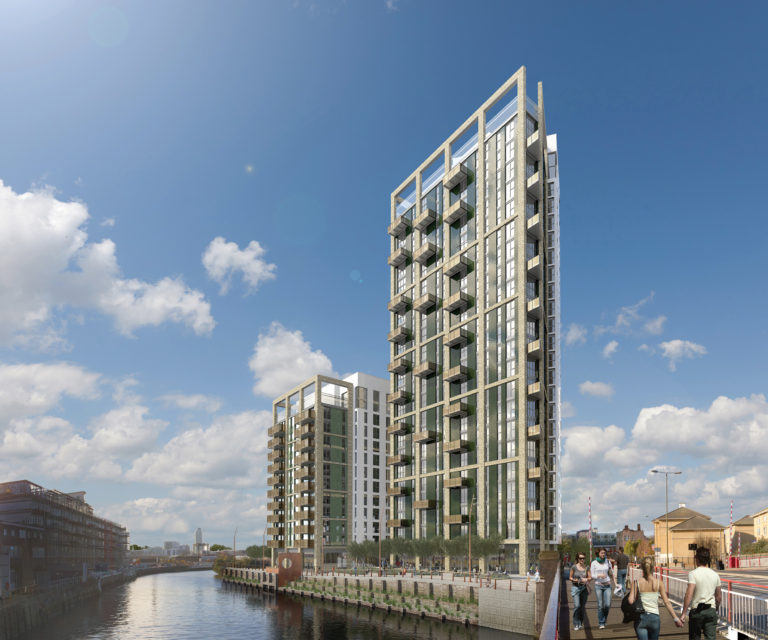 The Housing Project category is the only one that looks at future projects, searching for the most impressive scheme of houses and/or apartments with planning consent but not more than six months into development.
After gaining planning consent in July, we're now delighted to see Creekside Wharf recognised as one of the best projects in the pipeline in the UK. With the entire scheme designed specifically for rent, including one building focused entirely on meeting the needs of families, discounted market rented affordable homes 'pepper-potted' across the scheme and rooftop floors dedicated to residents' amenities, the project brings something different to the British rental market.
Fingers crossed for the results at the annual luncheon on 16 October!