Team Assael spend a night on the tiles for charity
Five members of our team braved the cold November weather at Centrepoint's annual Sleep Out to raise money for homeless young people.
Centrepoint's flagship Sleep Out took place at The Old Truman Brewery on bustling Brick Lane where our architects joined hundreds of sleepers for a night of fundraising.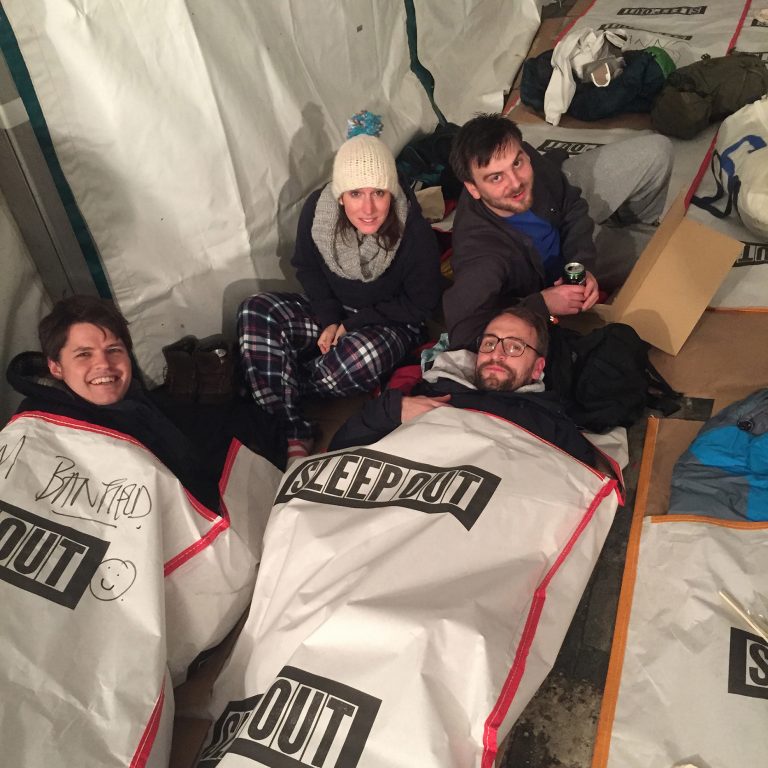 Ross Dannmayr who took part last year for Assael was joined by Tom Banfield, Tim Chapman Cavanagh, John Lynch and Anna Leigh. All those taking part simply had a sleeping bag and cardboard mat to help raise funds and awareness for the 80,000 young people that experience homelessness in the UK each year.
The team has already raised £1,005 and hope to reach their £1,200 target.