New Hertfordshire homes win planning
Our exciting new residential scheme Elton House has won a unanimous thumbs up at planning.
The scheme, for developer Clearview Homes, sits on a prominent roundabout on the A41 in Bushey, Hertfordshire, and will provide 102 new homes for the area.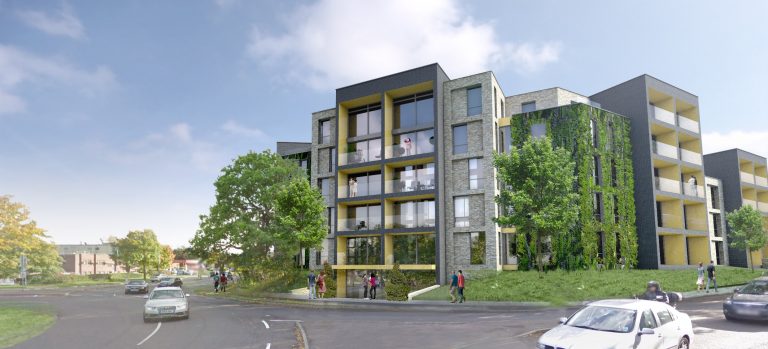 The development uses a fresh contemporary design approach and ranges from four to six storeys, with a mix of one and two bedroom apartments along with generous amenity space at the rear consisting of a large landscaped courtyard. Two levels of parking are also incorporated with 192 spaces set across the semi-basement levels.
Elton House has been carefully designed with green credentials in mind, including two living walls with planting cascading down the front of two façades facing the public realm. The site sits on the edge of the green belt and the living walls have been carefully considered so as to connect the building to the neighbouring landscape.
Hertsmere Borough Council planning committee unanimously welcomed the scheme commenting that it was a well thought-out building.
Dipa Joshi, Associate Director at Assael, said:
"We are thrilled that this scheme has been met with such positivity. It will provide quality housing and a new neighbourhood on this former dilapidated brownfield site."