Flood-proof housing in Lowestoft wins planning
Our £150 million mixed–use scheme with pioneering flood-proof houses on the edge of Suffolk's Lake Lothing is granted planning.
The Brooke Peninsula project in Lowestoft for Cardy Construction Limited is a unique environmentally-led masterplan and provides 850 private and affordable new homes comprising terraces, mews, townhouses and apartments, each with varied typologies that respond to their locality within the site.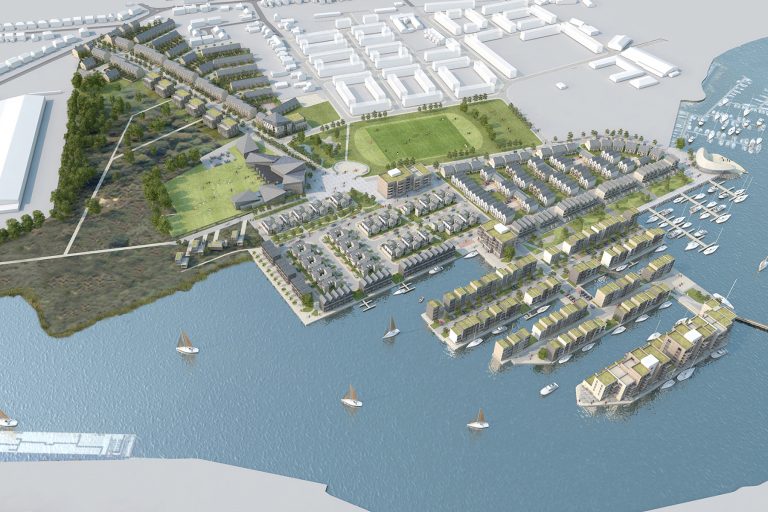 The 950,000 sq ft development delivers the aspirations of the local authority for a new sustainable waterside community that builds on the area's maritime setting. The new homes along the waterfront, which are influenced by Dutch housing design, will sit on stilts three metres above ground level, making them entirely flood-proof. This will also allow new wildlife to flourish in an area that seeks to enhance the natural habitat and bring new species into the neighbourhood.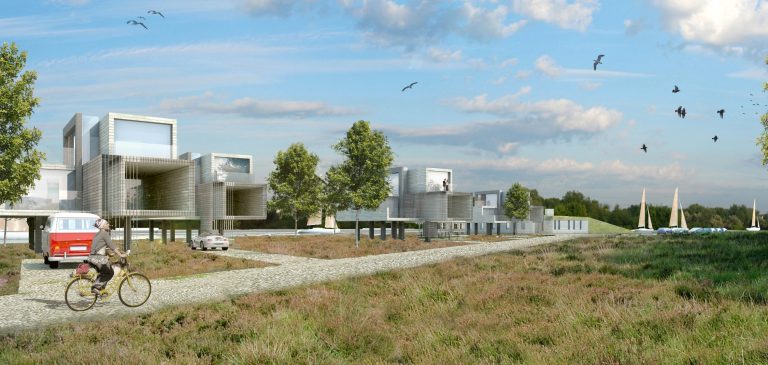 A marina with a state-of-the-art yacht club, a new primary school and commercial centre with cafés and public open space are incorporated into the masterplan. There is also a comprehensive cycle network alongside generous shared amenity space and a new public square at the heart of the scheme.
Natural features, including protecting and enhancing rivers, streams, wetlands, ponds and sensitive planting of trees, shrubs and grasses, will conserve and promote habitats for local flora and fauna.
Greg Greasley, Director at Assael, said:
"This is exciting news for us to see this visionary project come to fruition. We've been working closely with Waverley District Council and Suffolk County Council on the project since 2009 to deliver this key Dutch-inspired waterfront regeneration project."