Euston Road scheme receives planning approval
Our contemporary residential scheme on London's Euston Road has been given the planning go ahead.
This exciting development for S2 Estates will provide a mix of 16 apartments and commercial space in the heart of Fitzrovia.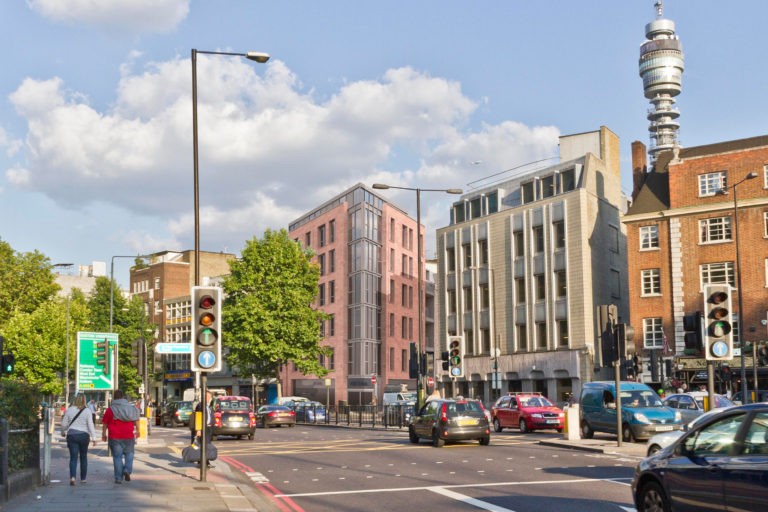 The approved scheme for 373 Euston Road replaces an under-used office building and former car showroom that sits on a prominent corner adjacent to Great Portland Street Station with views across Regents Park.
It will incorporate a mix of one, two and three bedroom contemporary homes with dynamic double height commercial space beneath. The scheme has been designed to fit in with the surrounding area through a contextual and contemporary design to the three frontages of the site, which each have their own subtle and specific character.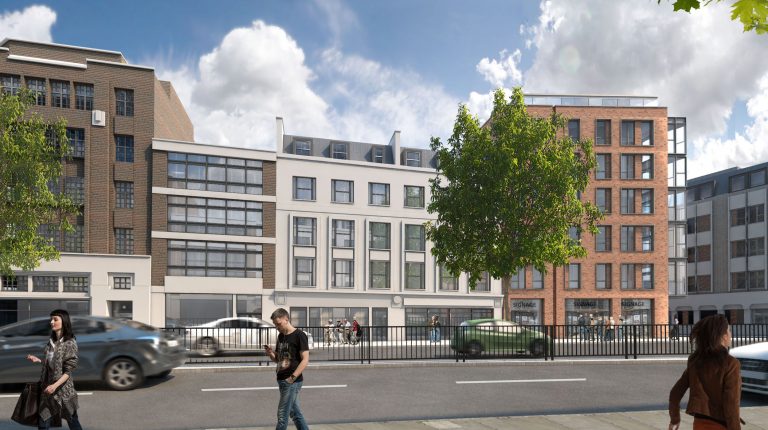 The materials have been selected to provide a transition between the surrounding context and changing scale of the facades. The building mass progresses from four storeys on Warren Street, to seven storeys on Euston Road to make a feature of the building's landmark location and providing a 'book end' to the urban block. In turn, the pale buff brick changes to a dark red textured brick as the building wraps along Cleveland Street to the busy Euston Road. The bronze anodised window frames and winter gardens and the Portland Stone window reveals provide a complementary detail to the façade.
The views towards Regents Park and the Grade I listed Holy Trinity Church have provided a focus for the layouts with the acoustic and environmental challenges of the busy Euston Road being mitigated through the use of whole house ventilation and winter gardens facing onto the park.
Work is due to start onsite in Spring 2015.