Spring sees Farm Lane demolition in full swing
Demolition of 101 Farm Lane, Fulham is nearing completion ahead of £25m residential scheme.
The former light industrial estate at 101 Farm Lane is close to being fully cleared ahead of a construction programme that sees sheet piling starting in the coming weeks.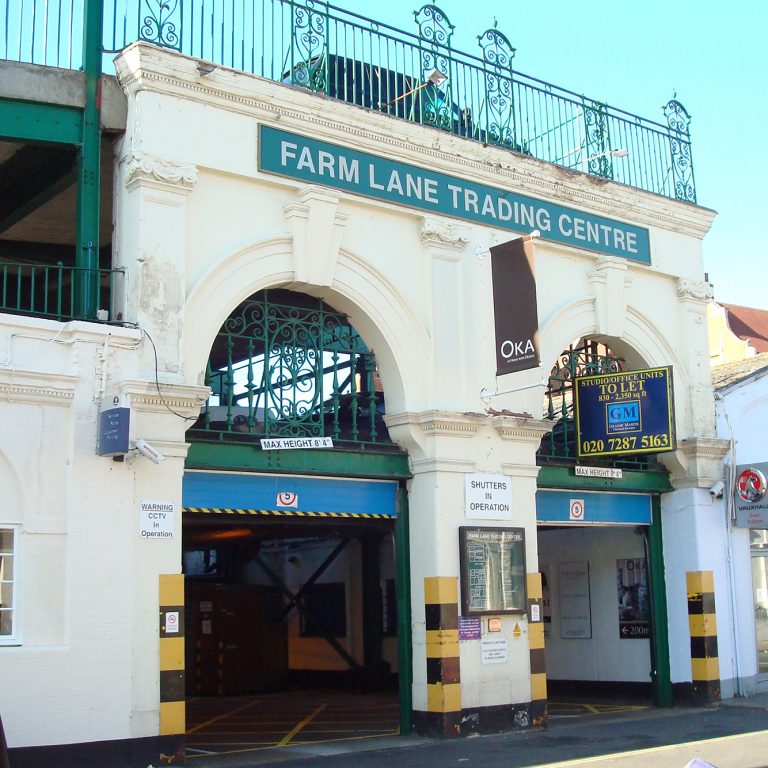 The current works have exposed the existing brick boundary walls, which will be cleaned up and finished with a timber trellis, forming the backdrop to the gardens of the 40 new townhouses proposed for the site.
Saved from demolition are the listed Edwardian double entrance arches, the main focal point of the Farm Lane elevation and the future gateway to the impressively landscaped urban square beyond. Surrounding the square will be three terraces of townhouses, adding to the six houses and 10 apartments fronting Farm Lane.