Assael to design private sector rental 'village' in Nottingham
UK Regeneration and Nottingham Council have signed a land deal to deliver the first 'village' of 200 houses on the site of the former school 'Sandfields'. This new development where Assael will be the architect, is a blueprint for private sector led housing around cities in the UK.
The latest news was announced earlier this week at the annual MIPIM conference in Cannes. Jackie Sadek, chief executive of UK Regeneration, signed the land deal with Nottingham City Council.
This new 'village' at the Sandfield Centre in Lenton is designed by Assael who have been at the forefront of research into bringing the Private Rental Sector to the UK.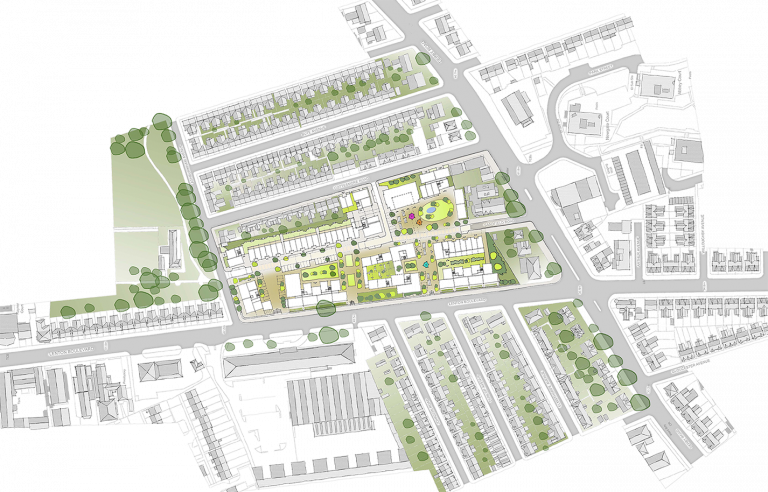 Jackie Sadek explained: This deal has taken time to get right because, quite simply, no-one has done it this way before. We're addressing the housing problem with fresh eyes, starting from scratch.  Working with Nottingham City Council we'll create 200 new homes at Sandfields that will meet local needs and contribute to the local economy first and foremost.  And because they will be designed from the outset to be let, not owned, we will capture efficiencies in construction, management and maintenance."
Russell Pedley, Director & Co Founder of Assael commented " This is turning out to be our 'build-to-let' year. We are thrilled to be part of an exciting new wave for housing in the UK and we have worked closely with Nottingham City Council & UK Regeneration to ensure we deliver quality housing to rejuvenate the Sandfields site. Our experience and research of the US multi-family sector and our skills can now be translated to the design efficiencies in the UK context."