Assael painting fetches £1,300 for charity
Assael's Emily Sandercock saw her painting soar in price as it went under the hammer at the annual Article 25 auction that raises money to deliver buildings and structures worldwide for those in need.
The annual event '10 x 10 Drawing the City' brings together architects, designers and public figures from around London to draw a square of the city, this year in East London.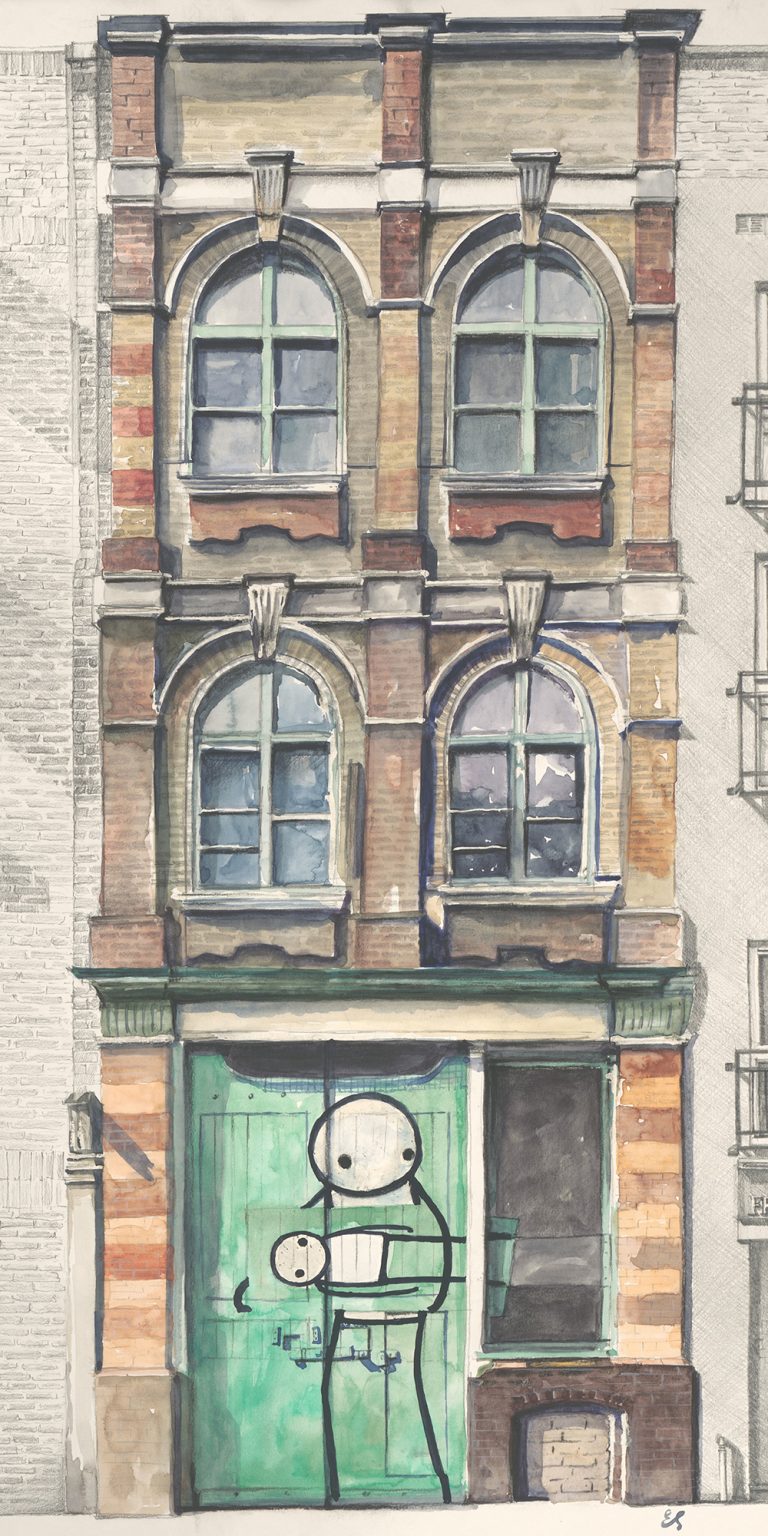 This year, five of the Assael team submitted work that went under the hammer at the Sotheby's auction event at London's University of the Arts, Central St Martins.
It was Emily Sandercock's painting 'The Big Green Door' that had people reaching for their wallets, as it raised £1,300, almost as much as work from Zaha Hadid and Richard Rogers.
Other members of our team including John Assael, Stephen Willmore,  Félicie Krikler and Sam Charles also received impressive bids for their artwork set in East London.
The 10 x 10 auction is raising money for its Street Children Centres overseas this year, starting in Kenya and Ghana.