Work gets underway on two landmark towers across the capital
Construction has started on two of our innovative tower buildings in London.
The Osiers Gate scheme in Wandsworth, already a winner at the 2012 UK Property Awards for the Best High Rise, is fast becoming a landmark along the River Thames, as it scales high above the neighbouring buildings.
Across the river in Brentford, another tall building is growing; the GWQ Tower rises along the 'Golden Mile' as it prepares to take its place as a new landmark. The structure has already reached 18 storeys with each floor taking approximately only one week to construct.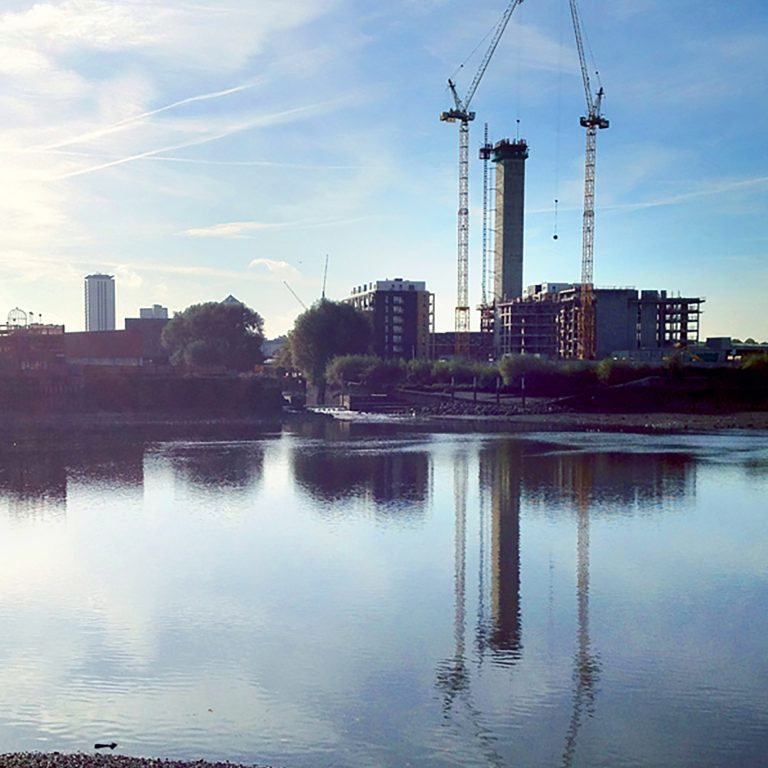 At Osiers, the tower structure has been cleverly designed to react to weather and climate changes by incorporating different façades depending on the orientation of the building. Not one side of the tower will appear the same in order for it to counteract the elements and enable the maximum amount of sunlight into the structure and neighbouring lower buildings and landscaping. Assael call it "Five Sides" with the fifth side being the landscaping. The imposing tower comprises 274 residential units.
At Great West Quarter, the impressive tower sits within Barratt's major development and will form the largest light sculpture in Europe soaring to 25 storeys high. The tower design uses groundbreaking techniques with a twin skin façade, the outer to protect from the noise, wind and rain and the inner as a thermal barrier. A canopy or 'fin like' design has been developed at the lower levels in order to shield pedestrians from wind turbulence. An apart-hotel will occupy the lower floors and 178 private and serviced apartments will move upwards with a public viewing gallery at the very top. The tower is due to complete in 2014.