Renaissance shortlisted for Housing Design Award
Barratt East London's £140 million Renaissance development in Loampit Vale, Lewisham, London, has been shortlisted for a Housing Design Award in the Project category, for projects underway. Assael is the scheme's lead architect responsible for the masterplan.
The scheme comprises a total of 788 new private and affordable homes including 772 apartments, five mews houses and 11 townhouses. Phase one of the project, which delivered 184 dwellings, was completed in April this year.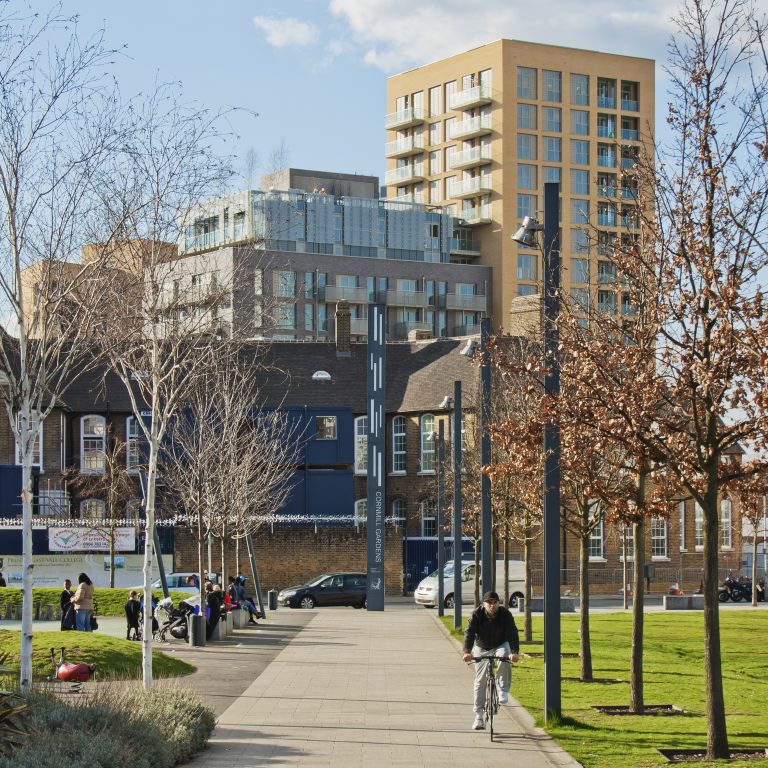 Renaissance is a sustainable hub, set to play a key role in regenerating Lewisham town centre. The design of the scheme encourages community interaction and maximises sunlight. All homes are designed to Sustainable Homes Code 4 and above, and reach the highest possible standards set out by BREEAM.
A new state-of-the-art Leisure Centre, commercial spaces, urban event spaces, and a new Energy Centre are also being built within the development. The Energy Centre will serve all elements of the scheme including the adjoining school and is powered by bio-fuel.
John Assael at Assael said: "It is great to see the prestigious Housing Design Awards shining a light on Renaissance. The project shows how high environmental sustainability standards can be achieved while delivering significant family accommodation in an affordable way.  It will also kick start the creation of a distinct new urban neighbourhood with its own identity."
The Housing Design Awards are run by Design for Homes, a non-profit company that champions housing design excellence. Design for Homes incorporates the Design for Homes Architects Group, which is linked to the Royal Institute of British Architects, and works in partnership with the House Builders Federation, the National House Building Council, the Housing Forum and Homes and Communities Agency.