Luxury Westminster apartments completed successfully
Construction has almost completed on 15 luxury apartments in Westminster, designed by Assael Architecture for Seahorse International Holdings. The £10.5 million scheme replaces an empty warehouse in a Conservation Area in Bayswater, London.
The design of the apartment scheme has retained the original 'Cloisters' building fronting Salem Road, designed originally by CZWG Architects in the 1970s. This comprises a commercial ground floor area with seven maisonettes above, overlooking a private courtyard garden. The warehouse on the site has been replaced with a contemporary scheme featuring 15 apartments ranging in size from 42 sq m to 200 sq m.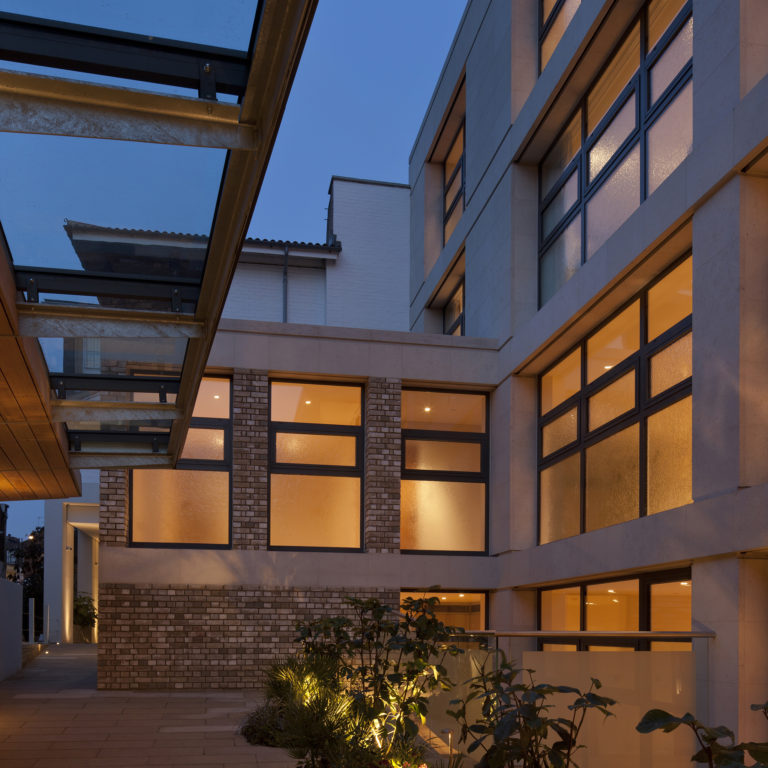 Due to the proximity of the adjacent buildings, the design team had to navigate complex rights to light, privacy and party wall constraints. The result is an intelligent response to height and massing and a scheme that improves the sunlight and daylight enjoyed by adjoining properties.
Traditional materials have been detailed in a contemporary way, mindful of the characteristics of the conservation area. They include dressed stone, resembling the texture and colour of the predominate stucco in Bayswater, with expressed areas of pastel buff coloured brickwork to reference the surrounding buildings.
To safeguard privacy and outlook, an introverted aspect has been adopted for the design of the apartments and light and shade have been manipulated cleverly.  Techniques such as positioning windows perpendicular to facing buildings and vision-obscuring prismatic glass have also been used.
The scheme is further enhanced with a green roof, planted with sedum, which improves the visual amenity from the surrounding, higher neighbouring properties and enhances biodiversity.  A basement servicing strategy with secret gutters and down-pipes minimises noise and negative visual impact.
Russell Pedley, Director at Assael, said: "In sensitive, close-knit, urban areas, the most fundamental consideration is ensuring privacy. This has been achieved with a carefully thought out scheme, which maximises sunlight and daylight to create a pleasant living environment for the new residents, while safeguarding and improving quality of life for existing residents."