Lumiere Apartments shortlisted for AJ Retrofit Award
Assael has been shortlisted in the Architects' Journal Retrofit Awards 2012 for its design of the £15 million Lumiere Apartments scheme at 58 St John's Hill in Clapham, South London. The architect has been shortlisted in the Listed Buildings/Structure: Post War category for its work on the scheme for Henley Homes.
Assael's design included the meticulous restoration of Clapham's grade II*-listed Granada Cinema – maintaining both the auditorium's form and all of its original features – and the careful integration of an elegant new development of 59 apartments. The project has revived an iconic south London landmark, equipping it for it an environmentally and economically sustainable future.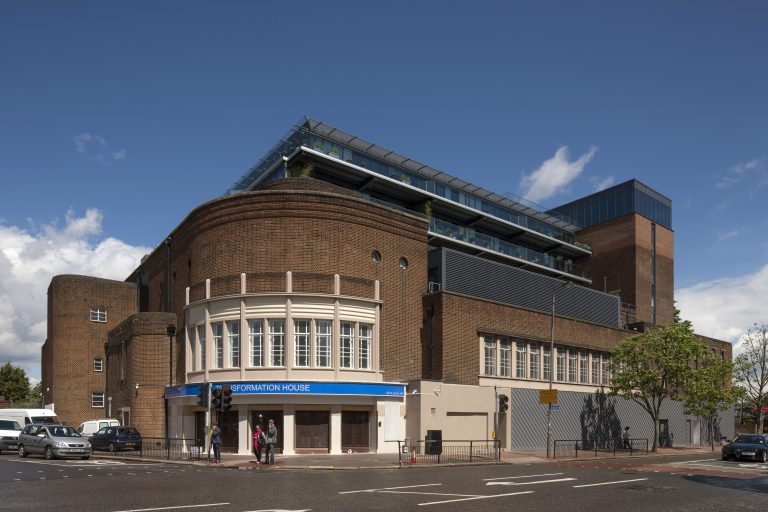 The apartments are housed in a side extension and a bridge-pavilion above the auditorium.  One of the highlights of the design is the use of steel, timber and opaque and transparent glass in the bridge-pavilion. This gives the impression that it is floating (to a height of six storeys) above the auditorium – a lightness of touch that maintains the integrity of the building's character while housing apartments and creating a landmark at the crest of St John's Hill.
The scheme also improved the sustainability standards of the existing building as well as ensuring new build elements were low-carbon. The building envelope exceeds building regulations targets and includes passive measures such as brise-soleils aid temperature control.
The AJ Retrofit Awards, created by the Architects' Journal in 2010, reward and celebrate design, engineering and construction excellence that prolongs the active life of buildings and infrastructure. The winners will be announced on 12 September at a ceremony and dinner at the Brewery in London.